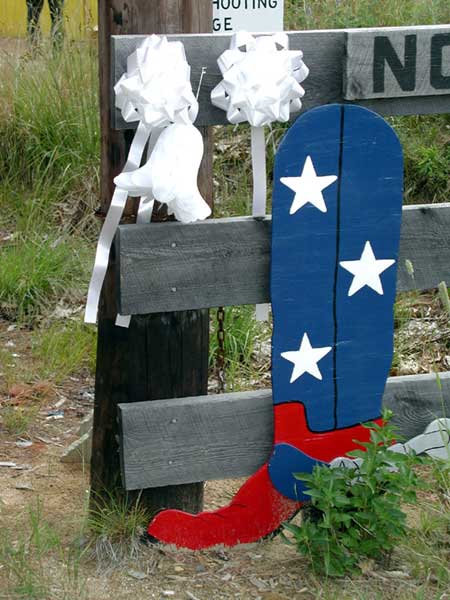 A new look at the entrance ...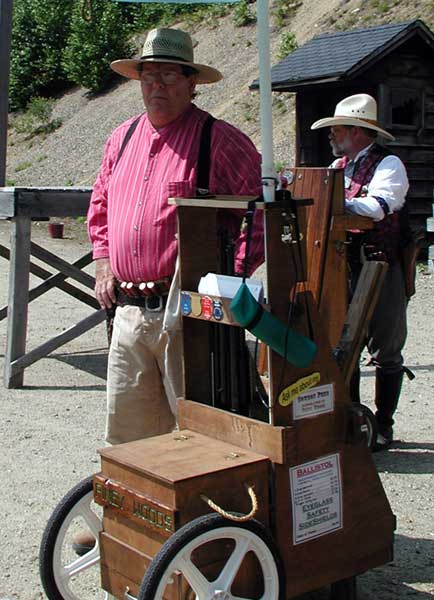 Bear Lee Tallable and Doc McCoy waiting to shoot.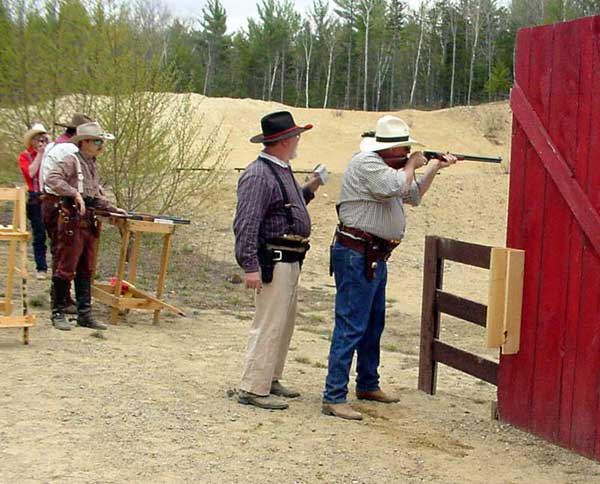 Piney Woods shooting rifle.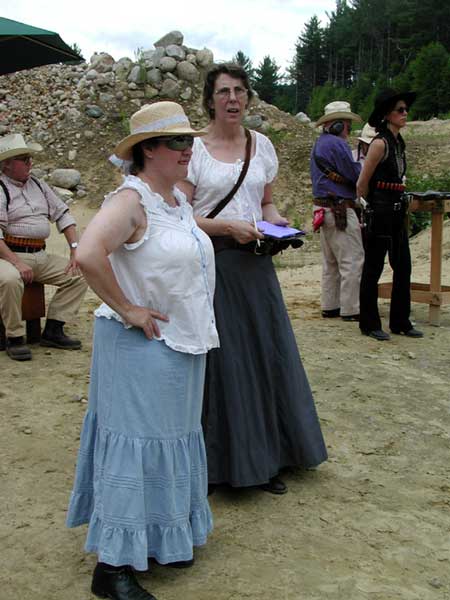 Birdy and Tag-Along-Tess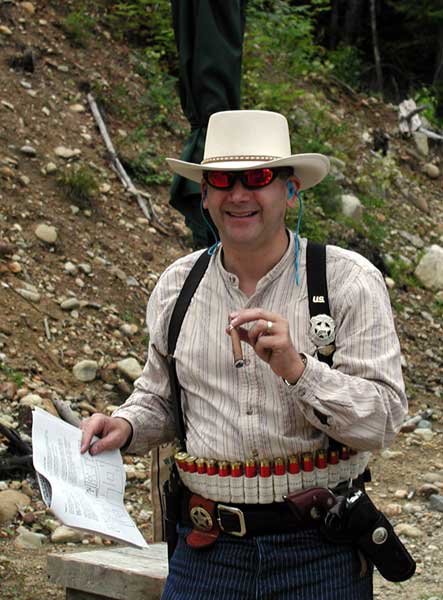 Camarillo Brillo.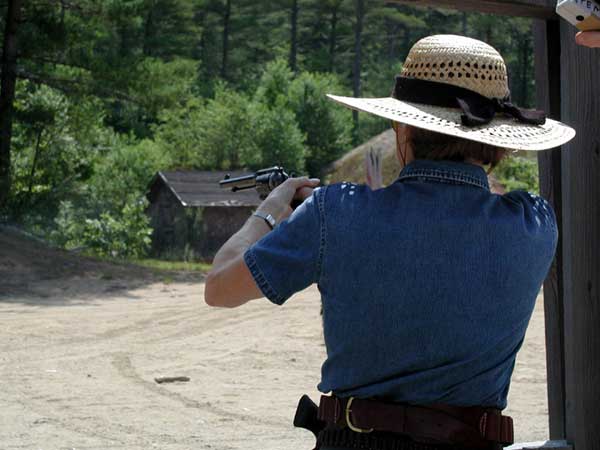 Patience Johnson.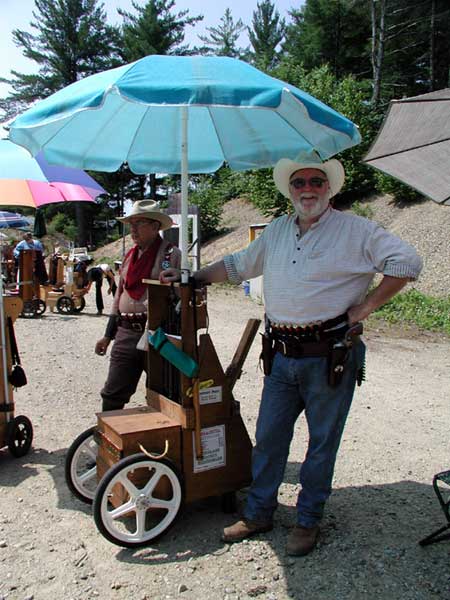 Piney Woods seeking shade.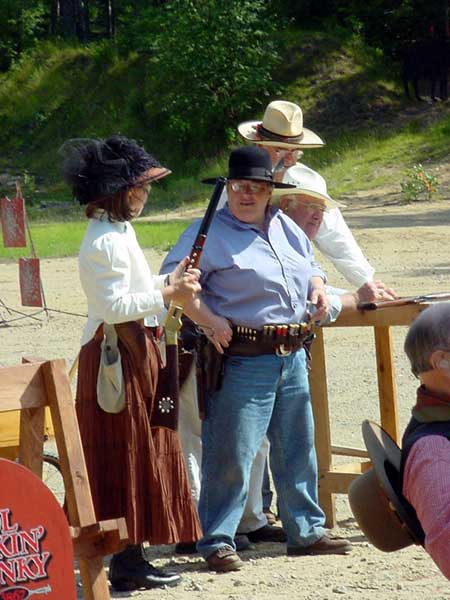 Purple Sage Lady and others.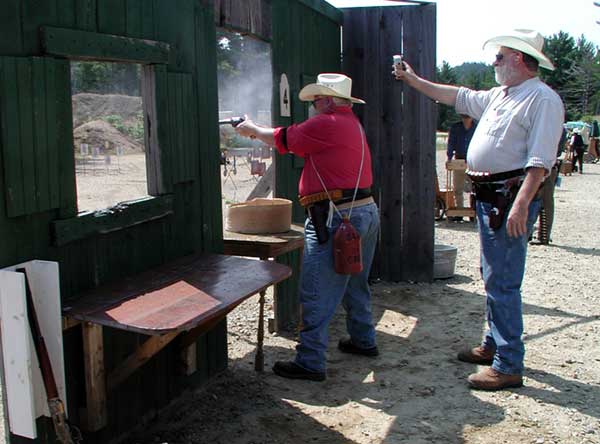 Cowboy Spanky.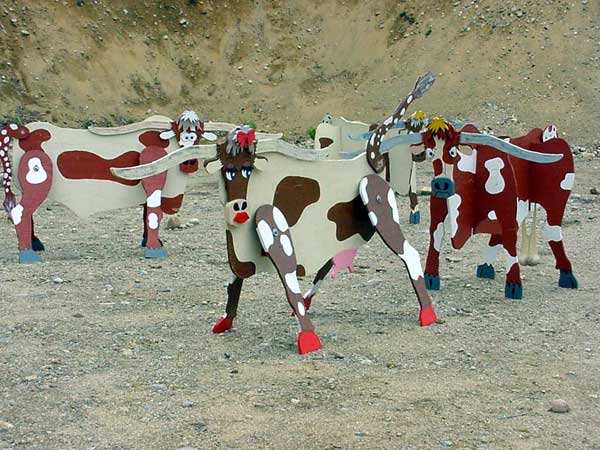 Cows milling around on Stage 2.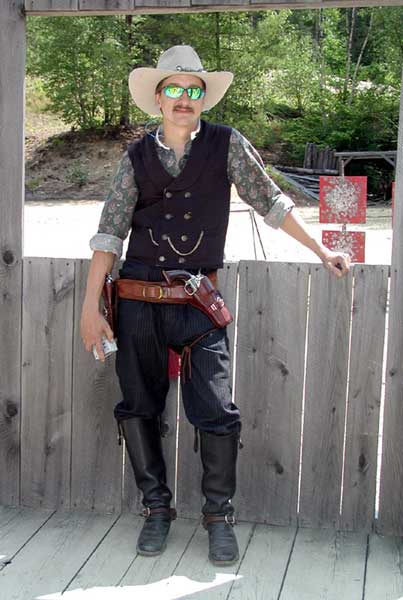 Sixgun Swanzey Slim ready to RO ...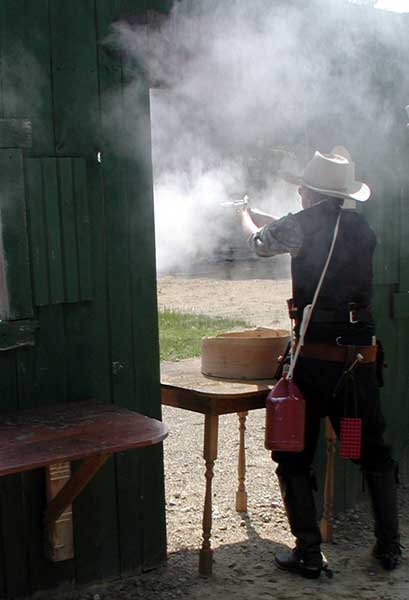 ... and shoot.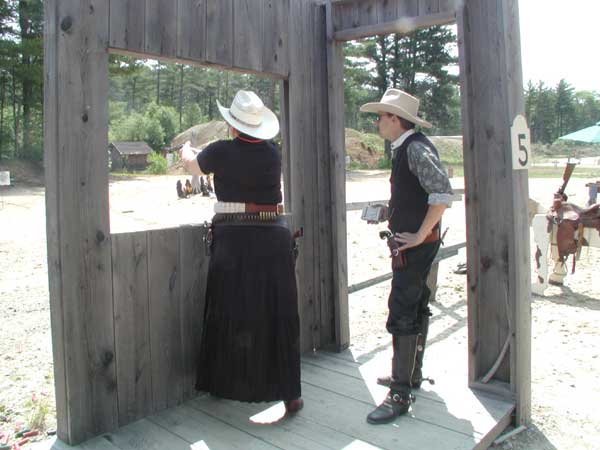 Long Suffering Wife shooting with Swanzey Slim timing.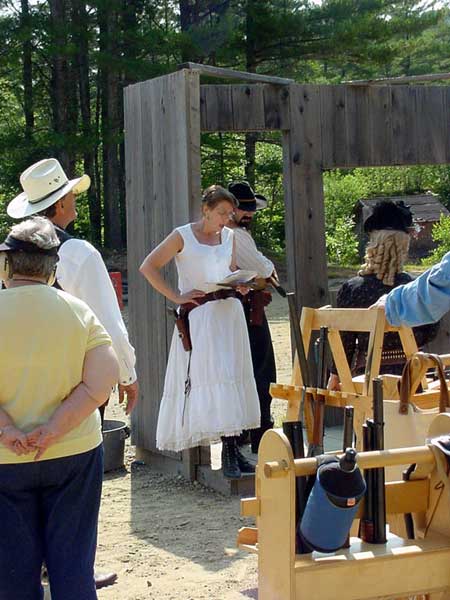 Tag-Along-Tess reading the scenario.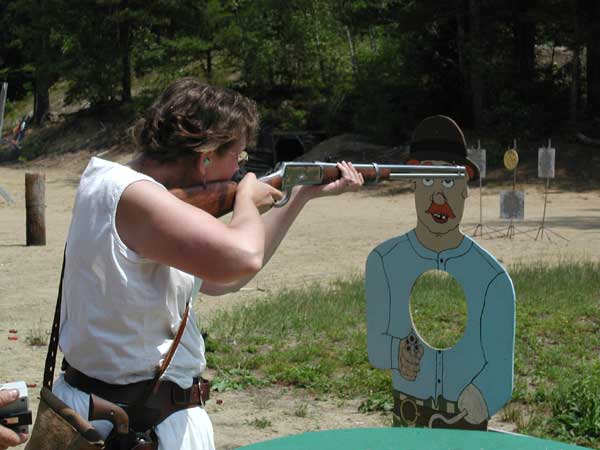 Tag-Along-Tess shooting rifle.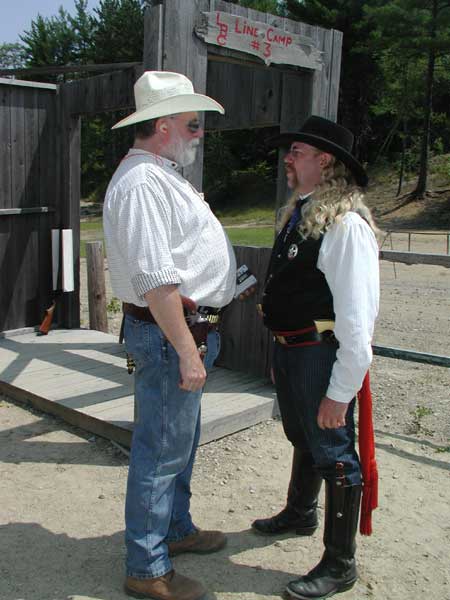 You want me to do what?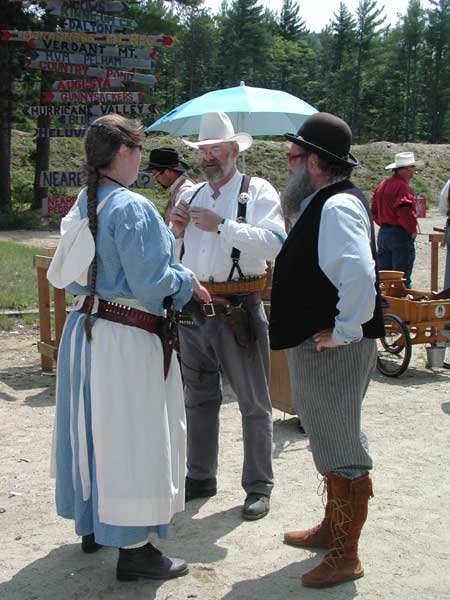 Well ... it was like this ...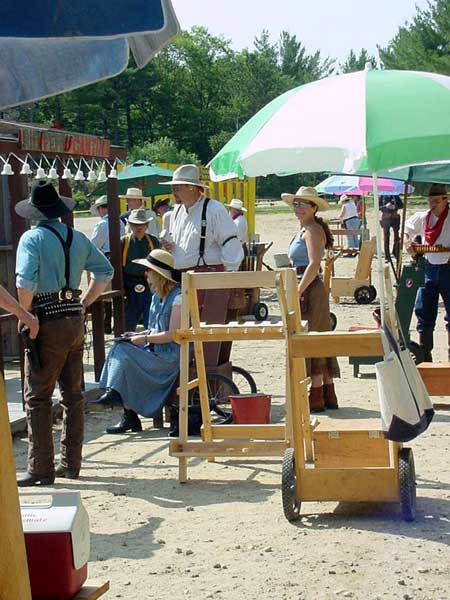 Jake Mountain's posse.

The "Wedding Party and Monadnock Mountain Regulators Posse"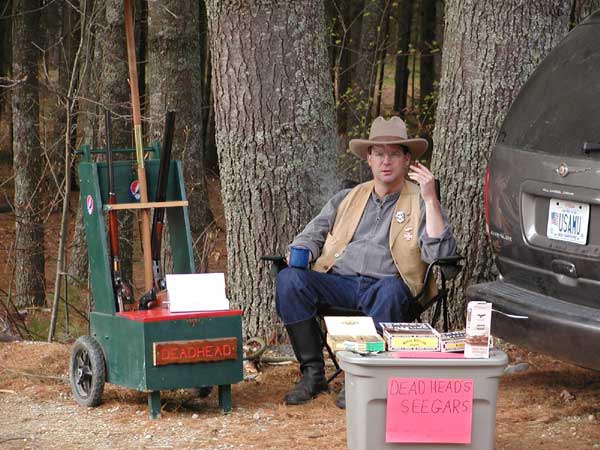 Dead Head's Seegar Emporium.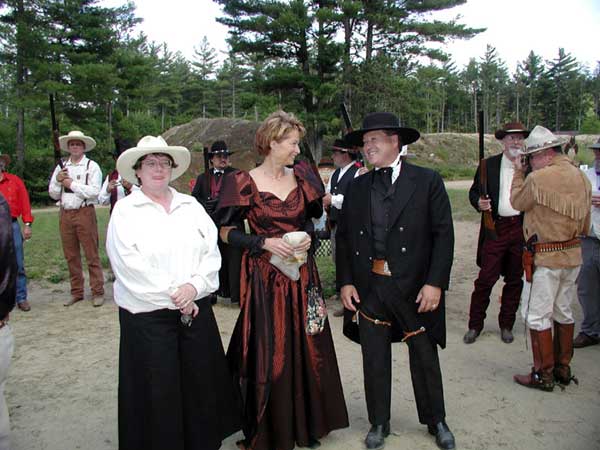 Waiting for the wedding to start ...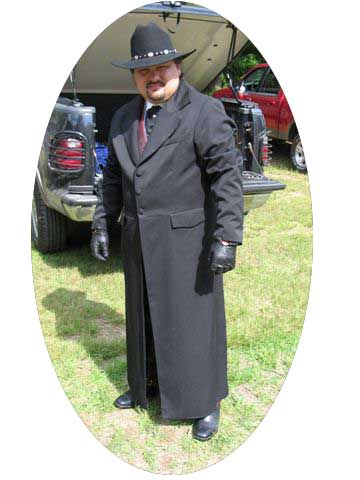 'Fu-Man Chu' ready for the Wedding of Iron Pony and Miss Addy Tude.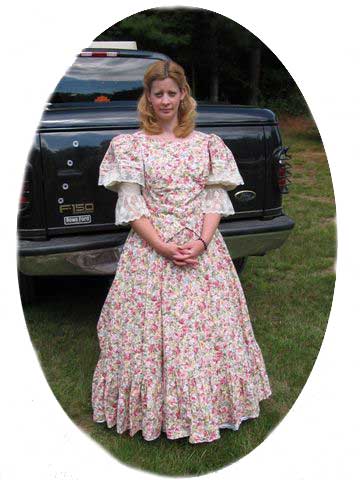 'Kay Mountain Chu' is also ready for the Wedding of Iron Pony and Miss Addy Tude.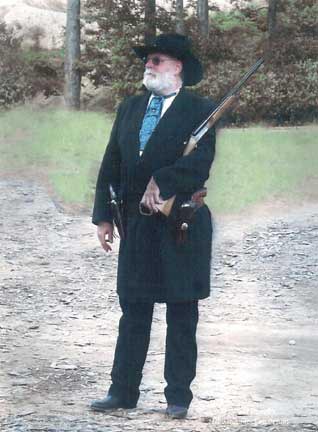 Piney Woods ready for the wedding.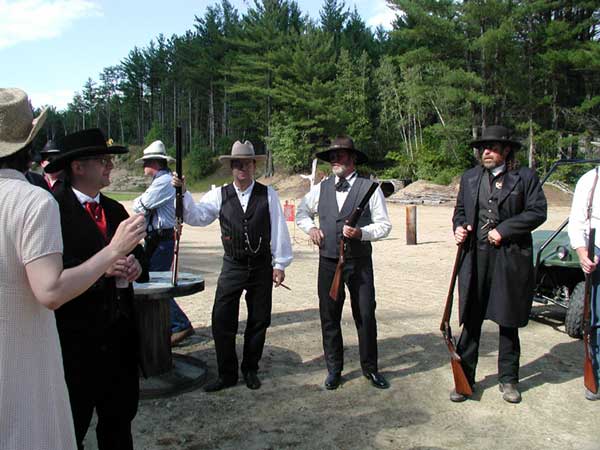 The guards with the shotguns ... ready to shoot confetti.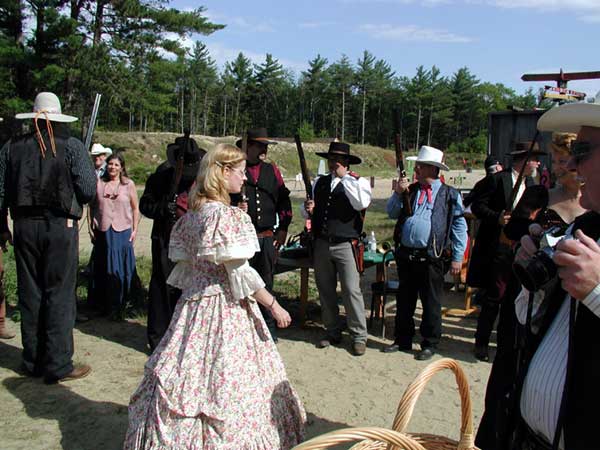 More guards with shotguns.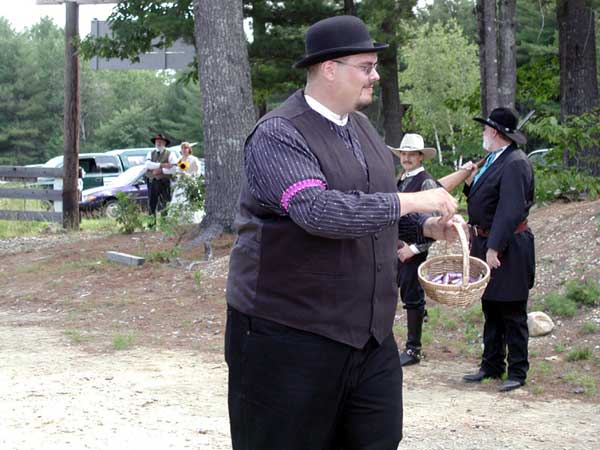 Toledo Kid, the petite flower girl, spreading lavendar shotgun shells.

Ida Mae Holliday, the Matron of Honor.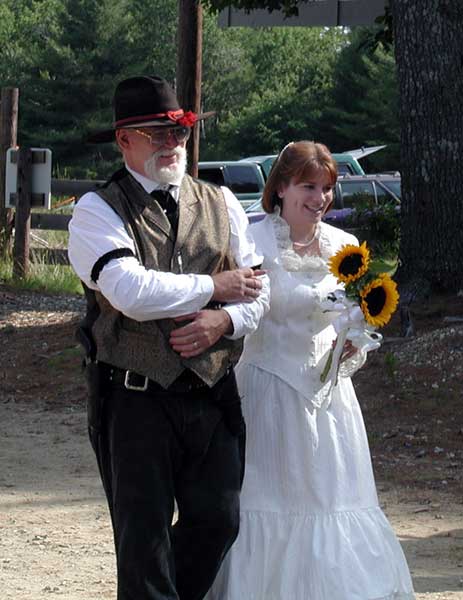 LaBouche and Miss Addy Tude.

The wedding in progress.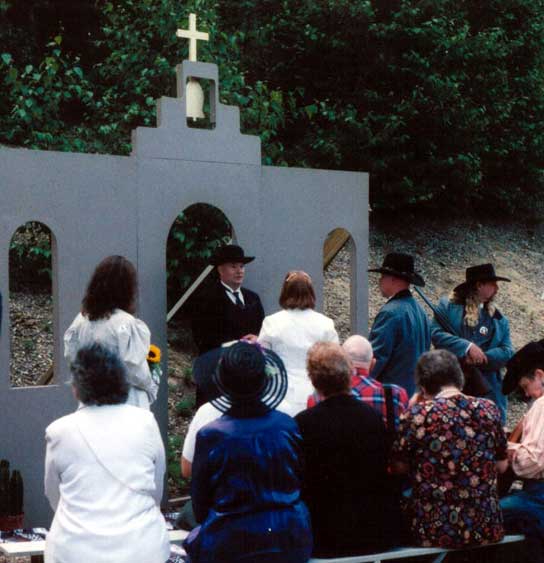 Justice of the Peace Bos'n Bart asking if there were any objections ...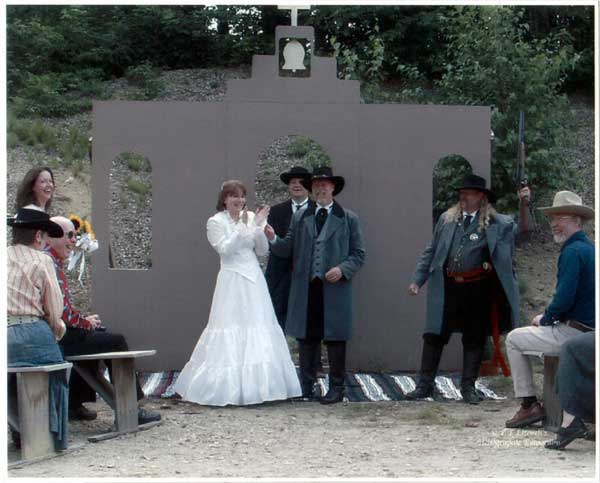 Miss Addy Tude reacting to the shotguns shooting confetti.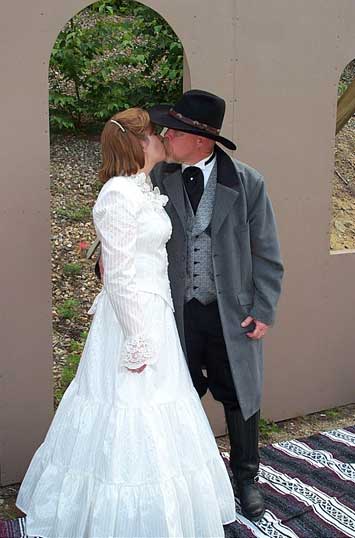 The Kiss ...

Iron Pony opening the champagne.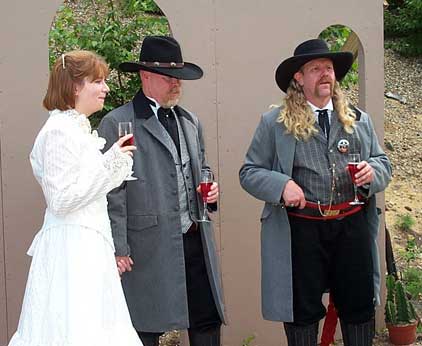 Wild Bill Blackerby proposing a toast ...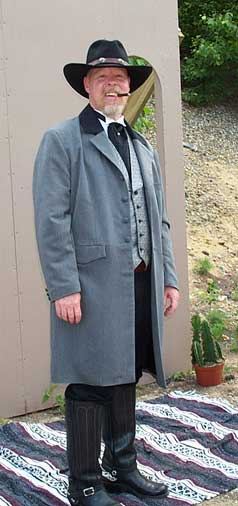 Iron Pony having a cigar to celebrate.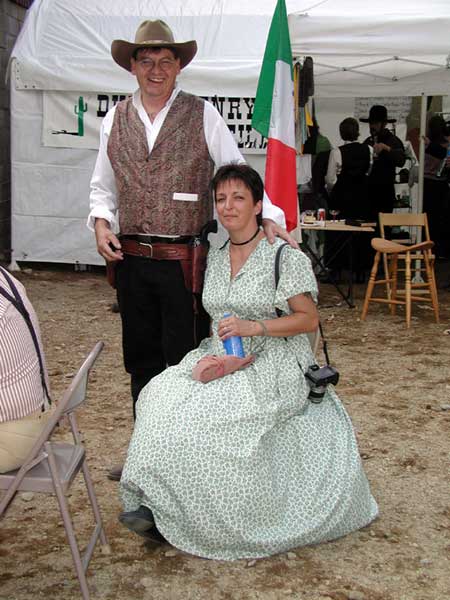 Iron Horse Pete.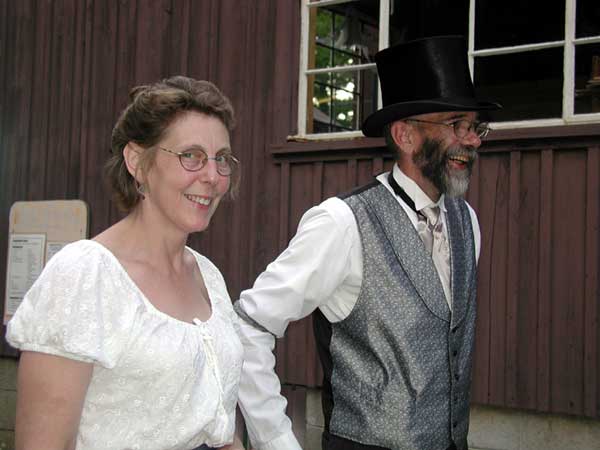 Tag-Along-Tess and Hermit Joe.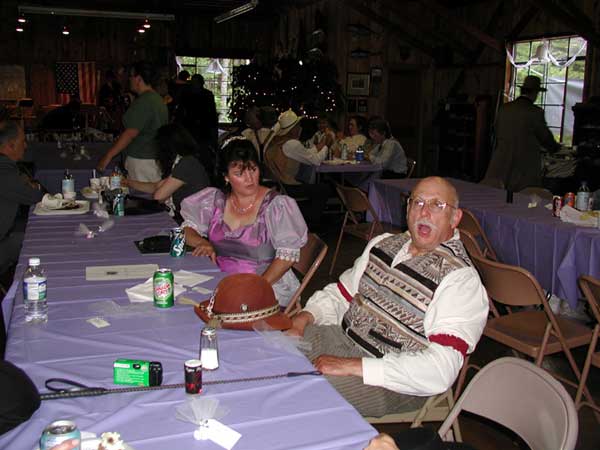 Birdy and Doc Silverfinger inside the clubhouse later.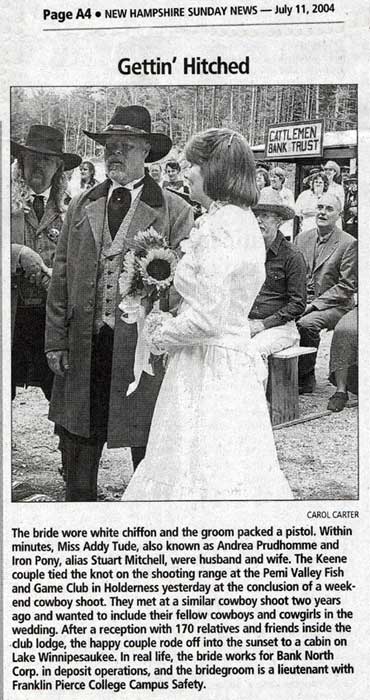 Newspaper article.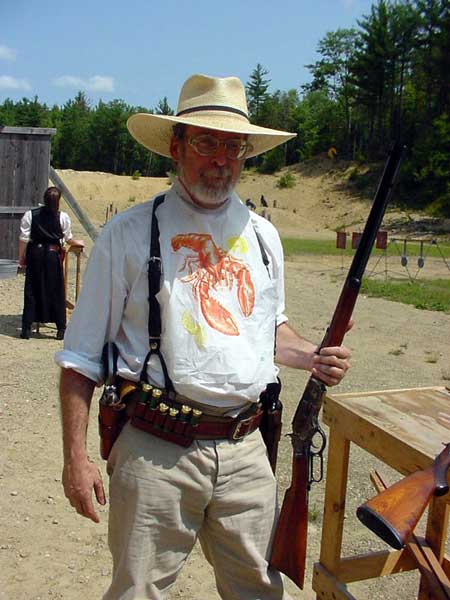 Driftwood Johnson with his lobster bib.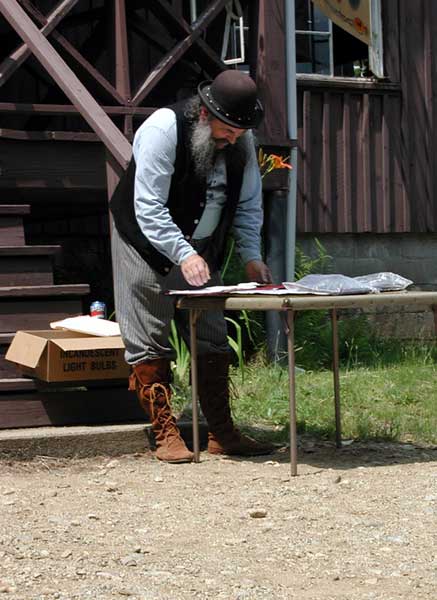 Capt. Side Burns ready to give out awards.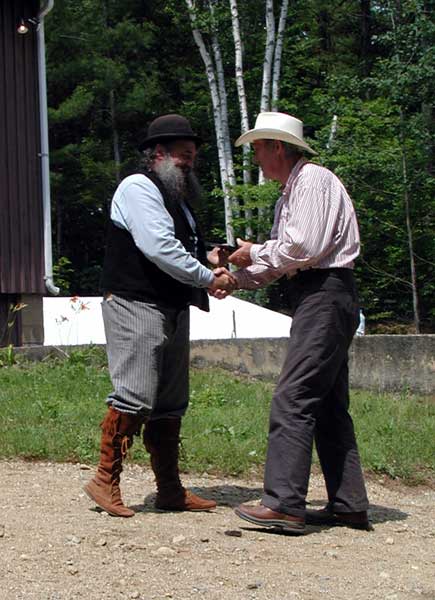 Beaver Trapper getting his award from Capt. Side Burns.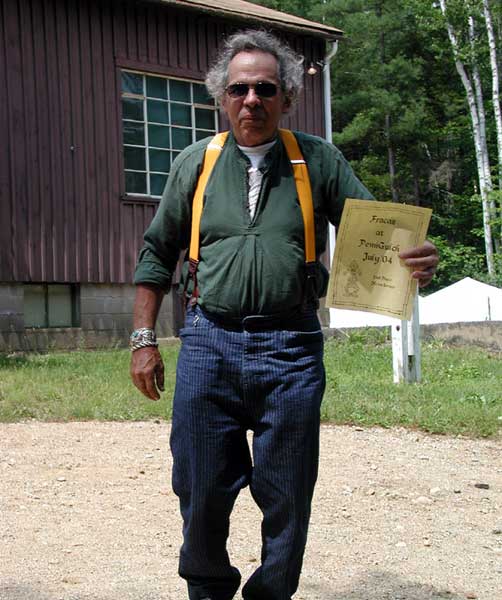 George Silver.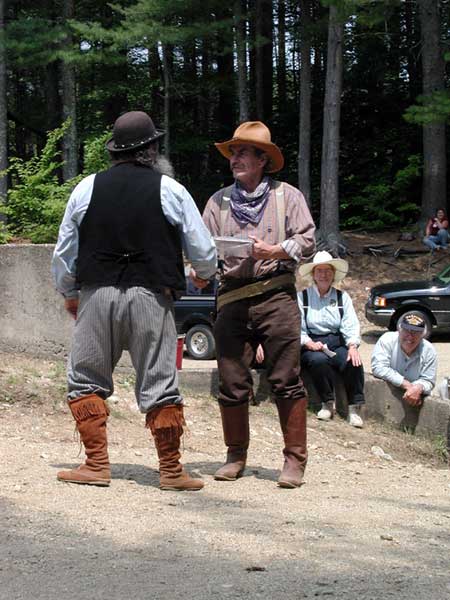 Owl Hoot.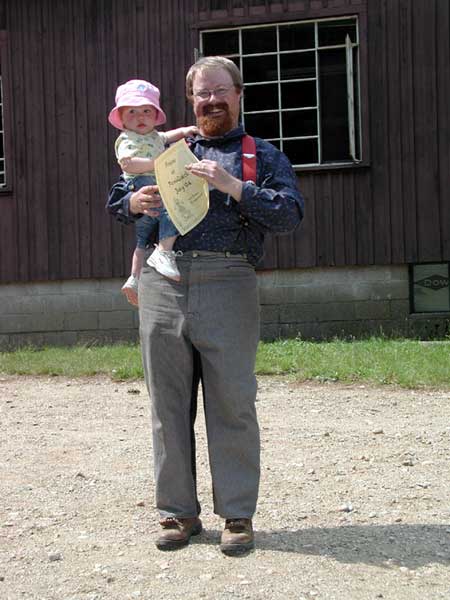 Rusty Marlin.

Sixgun Swanzey Slim

---
|
Home
|
Shoots
|
Results
|
Lodging
|
Directions
|
Posse
|
Photos
|
TG Page
|
Links
|
---