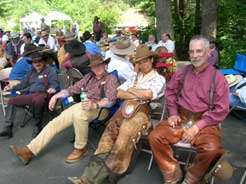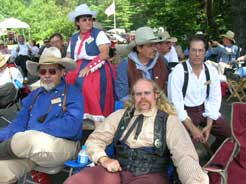 Crowd waiting for scores ...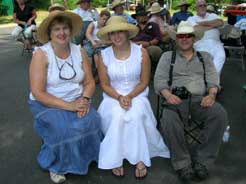 Still waiting for scores ...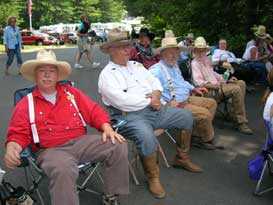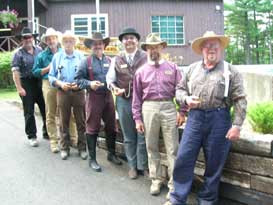 Some of the HGR shooters and then the shooters that shot 'clean'.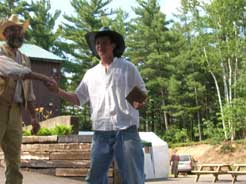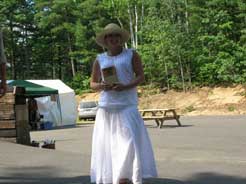 Alzada Kid - Junior Male Champion and Killer Bunny - Junior Female Champion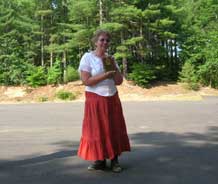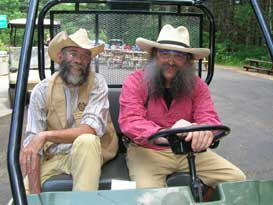 Bonnie Dee - Grand Dame Champion and then Hermit Joe and Capt. Sideburns.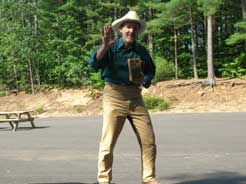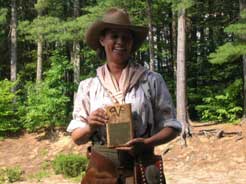 Brett Cantrell - 49er Champion and English Bev - Ladies 49er Champion.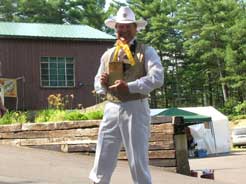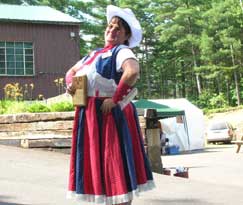 Calvary Kid - B-Western Champion and Birdie Cage - Ladies B-Western Champion.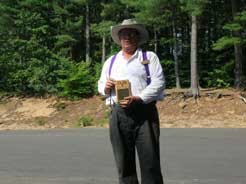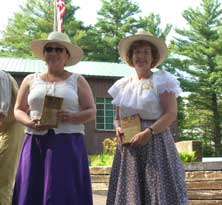 Bear Lee Tallable - Senior Duelist Champion and May Rein (right) - Ladies Senior Champion.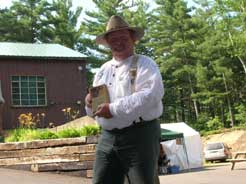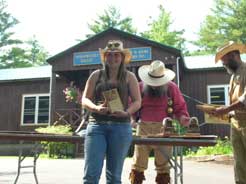 Chuckaroo - Modern Champion and Binky the Kid - Ladies Modern Champion.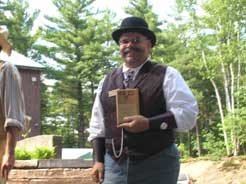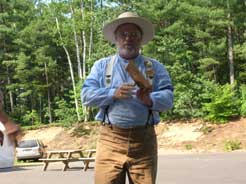 Gun E. Bear - FC Duelist Champion and Yankee - Frontiersman Champion.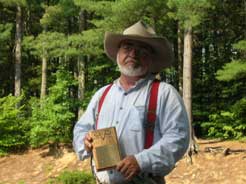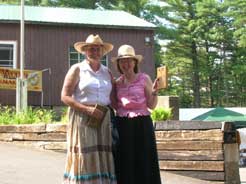 Kidd Thunder - Duelist Champion and Nantucket Dawn - Ladies Duelist Champion (right).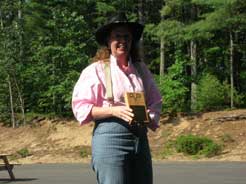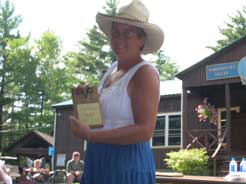 Ida Mae Holliday - Ladies Traditional Champion and Half-A-Hand Henri - Gunfighter Champion.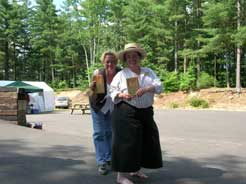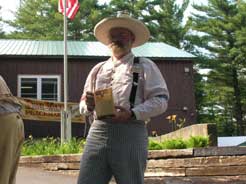 Miss Delaney - Ladies FC Champion (left) with Boston Lady and then Windjammer - Frontier Cartridge Champion.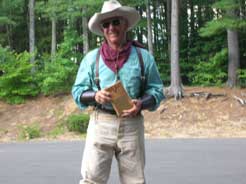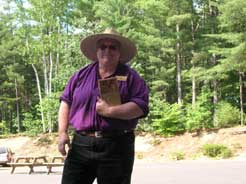 Just Plain Larry - Classic Cowboy Champion and Purple Sage Lady - Ladies FC Duelist Champion.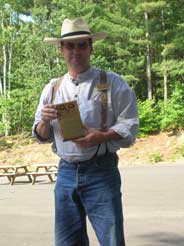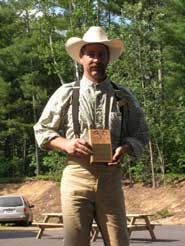 Dead Head - FC Gunfighter Champion and Jimmy Spurs - Traditional Champion.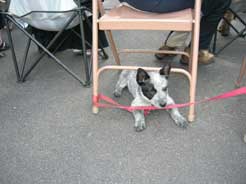 Dingo - winner of the Cutest Dog award.

Click here for photos taken by Wild Bill Blackerby and Ida Mae Holliday.
Click here for photos taken by Doc McCoy.

---
|
Home
|
Shoots
|
Results
|
Lodging
|
Directions
|
Posse
|
Photos
|
TG Page
|
Links
|
---