The
2008 SASS New Hampshire and Vermont State Championships
were held July 11-13th (Friday-Sunday) at the Pemigewasset Valley Fish & Game Club, Inc., Holderness, NH. There were 117 shooters defending Pemi Gulch.
2008 SASS NH State Men's Champion: Jimmy Spurs
2008 SASS NH State Ladies Champion: Ida Mae Holliday
2008 SASS VT State Men's Champion: Island Pond Paul
2008 SASS VT State Women's Champion: Three Barrel Chris
Open Male Winner: James Samuel Pike (CT)
Open Female Winner: Stormy Shooter (ME)
Category Winners:
Traditional: James Samuel Pike
49er: Piney Woods
B-Western: Spirit Warrior
Classic Cowboy: Iron Horse Pete
Duelist: Cowboy Spanky
Frontiersman: Doc McCoy
Frontier Cartridge: Sixgun Swanzey Slim
Frontier Cartridge Duelist: Callous Clyde
Frontier Cartridge Gunfighter: Dead Head
Gunfighter: Ivory Thunder
Modern: Six Shot Steve
Senior: Marshal Freeman
Senior Duelist: Bear Lee Tallable
Senior Gunfighter: Single Action
Silver Senior: Rowdy Bill
Elder Statesman: Ike Shotgun McCoy
Ladies Traditional: Stormy Shooter
Ladies 49er: Pistol Packin' Punky
Ladies B-Western: Birdie Cage
Ladies Duelist: Nantucket Dawn
Ladies Frontier Cartridge: Boston Lady
Ladies FC Duelist: Terrible Terrill
Ladies Gunfighter: Emma Goodcook
Ladies Senior: Calico Jan
Ladies Silver Senior: May Rein
Grand Dame: Bonnie Dee
Young Guns Male: Jeremiah T
Young Guns Female: Sixgun Sable
Buckerette: Snazzy McGee

Clean Shoot:
Appaloosa Amy
Bonnie Dee
Boston Lady
Doc Silverfinger
Miss Lainey
Rattlesnake Rische
Rowdy Bill
Spirit Warrior
Stormy Shooter
Wilfred Aubrey
Category Results Overall Results Stage Winners Side Shoots (.PDF)


(Thanks to One Eyed Black Jack and Dead Head for the following photos.)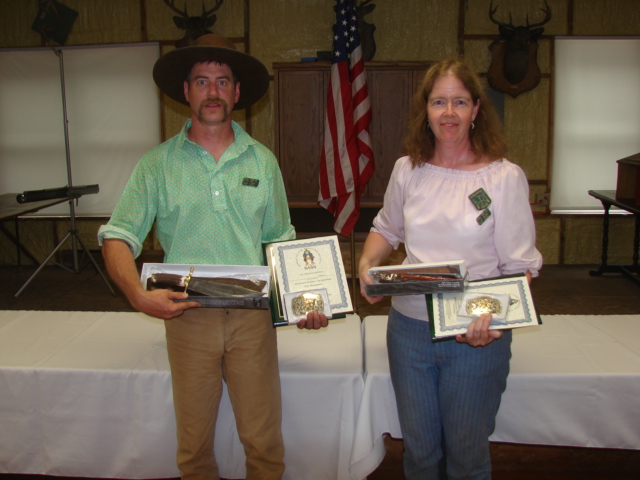 2008 SASS New Hampshire State Champions - Jimmy Spurs and Ida Mae Holliday.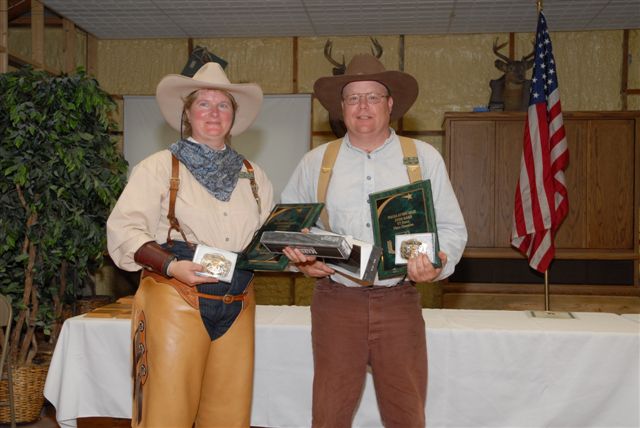 2008 SASS Vermont State Champions - Three Barrel Chris and Island Pond Paul.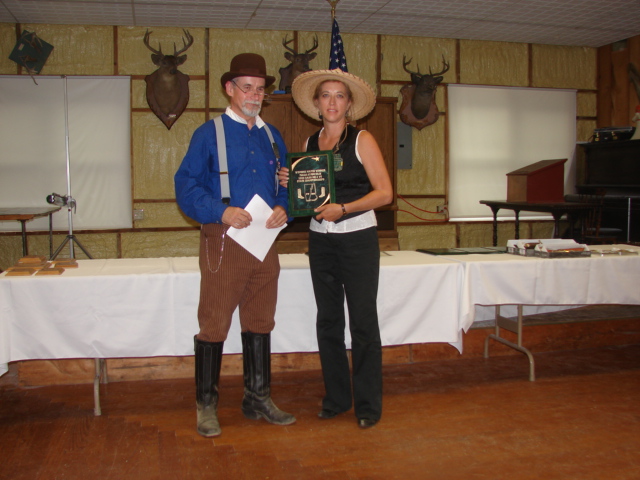 Ladies Overall Champion - Stormy Shooter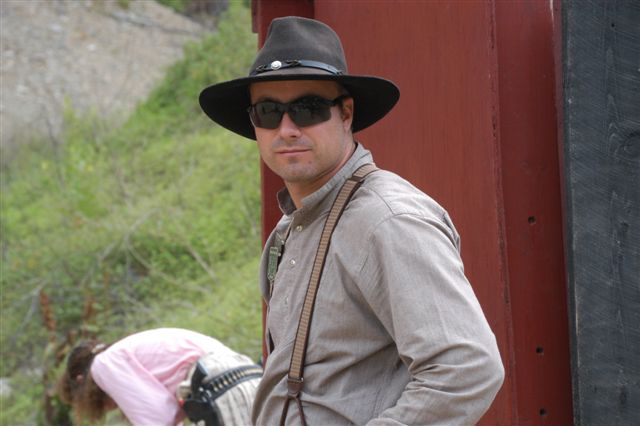 Men's Overall Champion - James Samuel Pike from CT.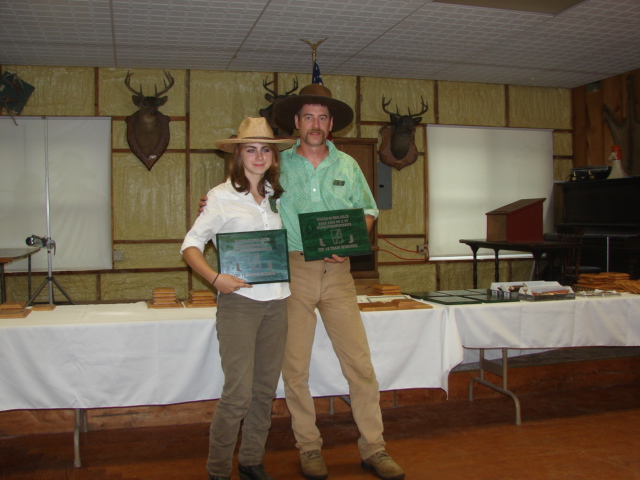 2008 Top Gun Team Shootoff Winners - Six Gun Sable and Jimmy Spurs.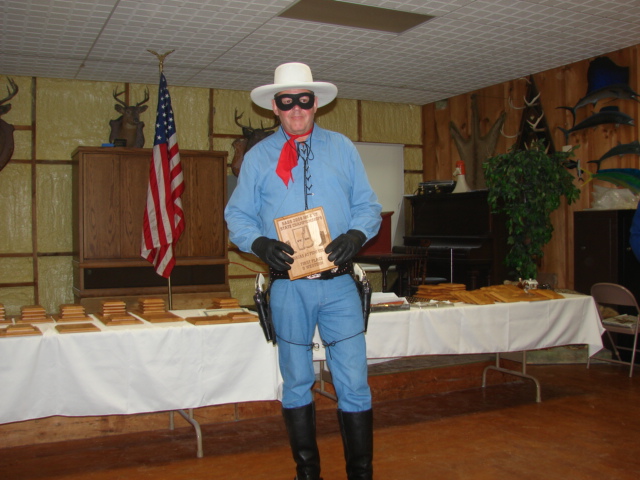 B-Western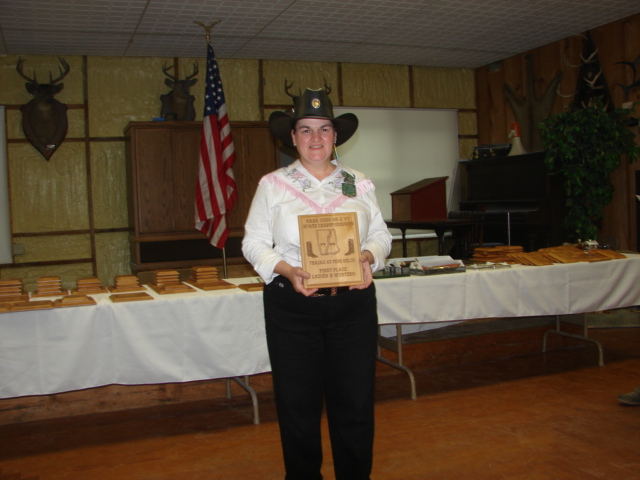 Ladies B-Western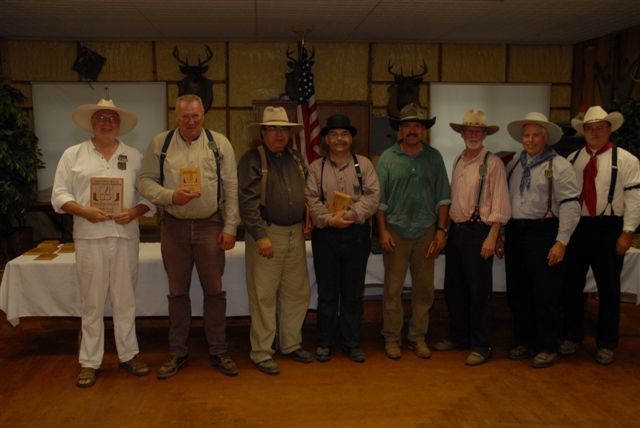 49er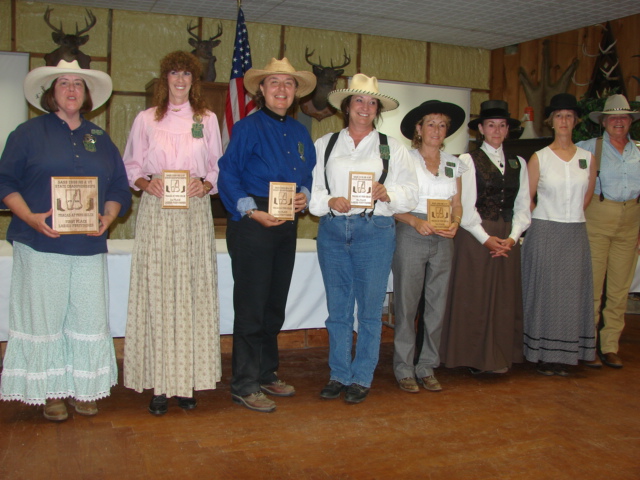 Ladies 49er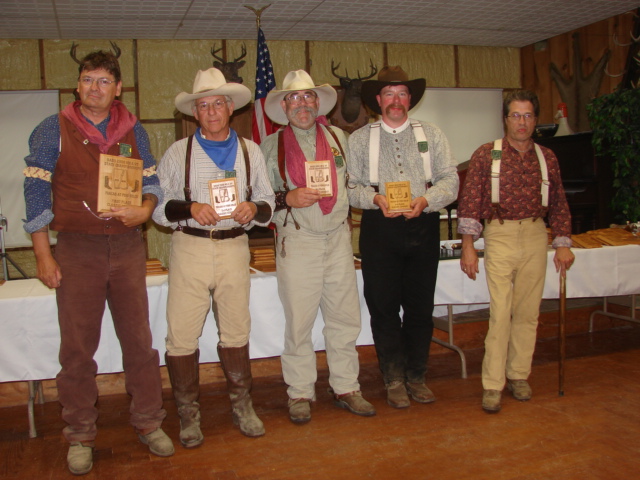 Classic Cowboy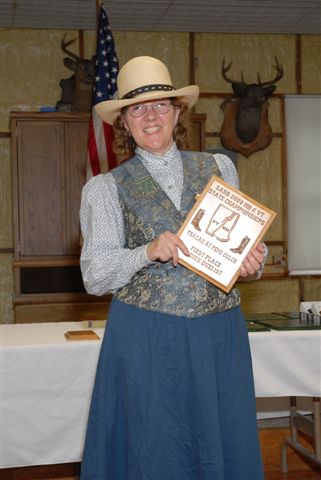 Ladies Duelist and ... Duelist's.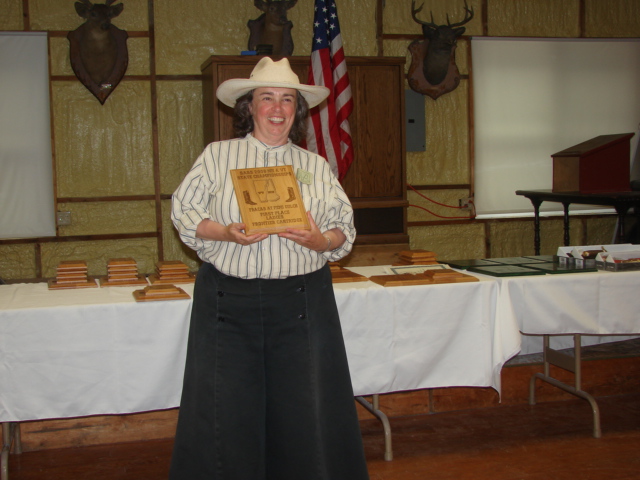 Ladies Frontier Cartridge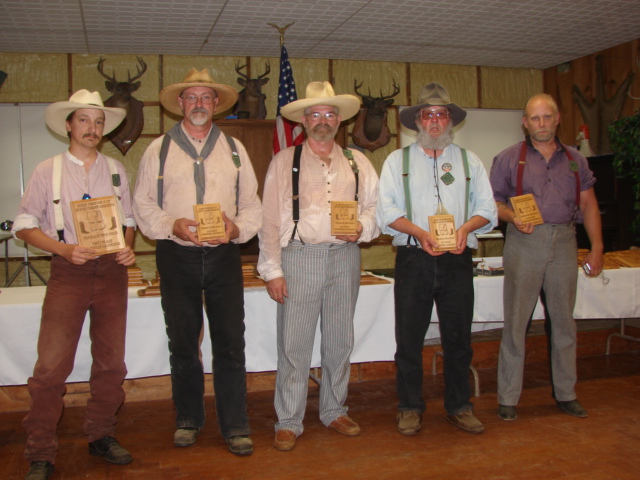 Frontier Cartridge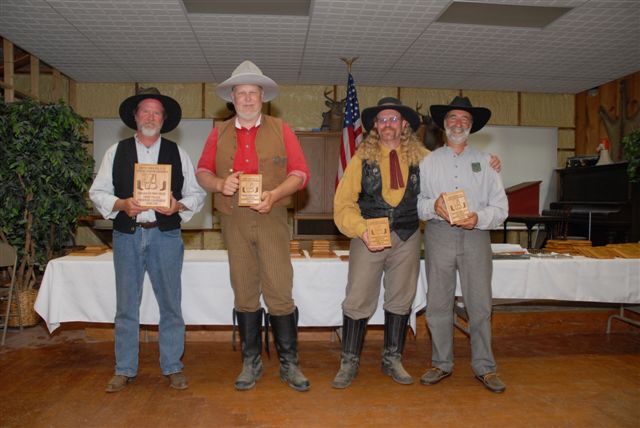 Frontier Cartridge Duelist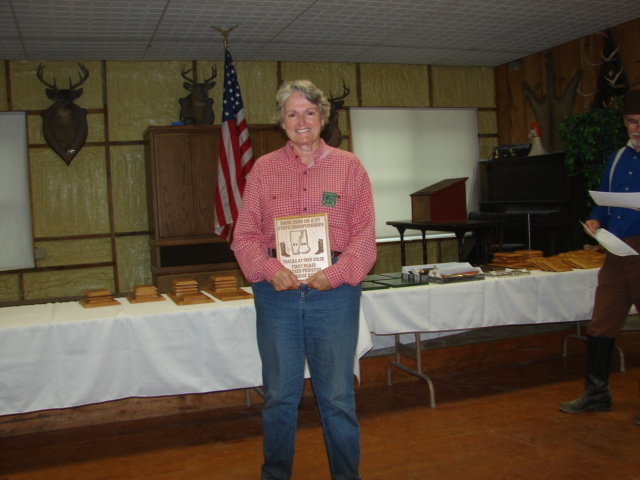 Ladies Frontier Cartridge Duelist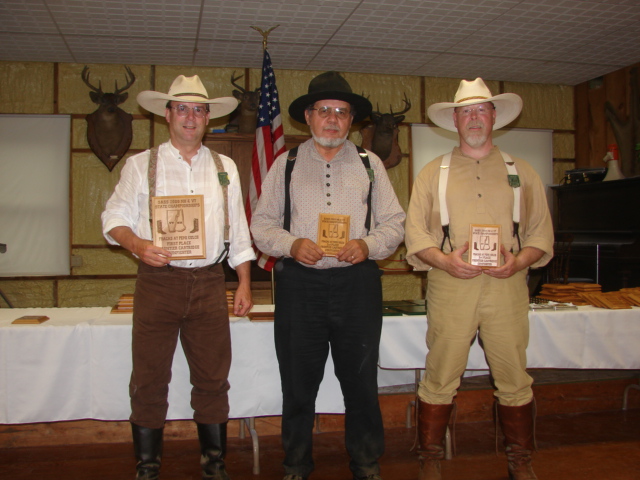 Frontier Cartridge Gunfighter

Frontiersman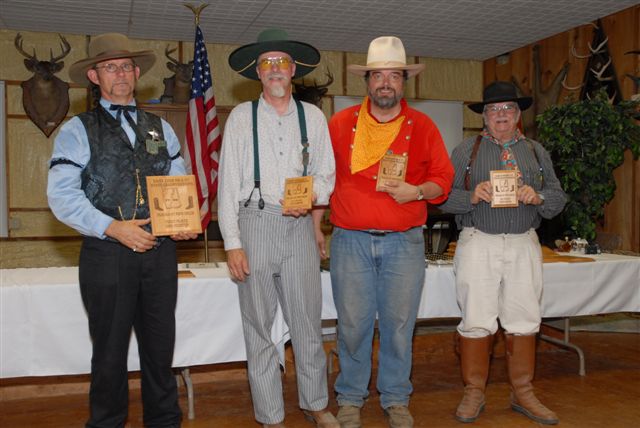 Gunfighter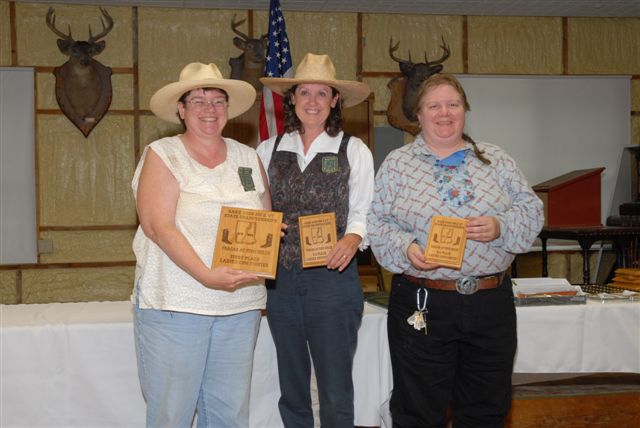 Ladies Gunfighter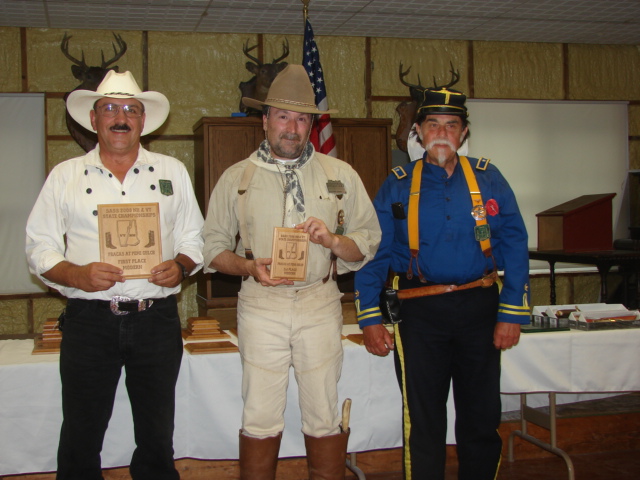 Modern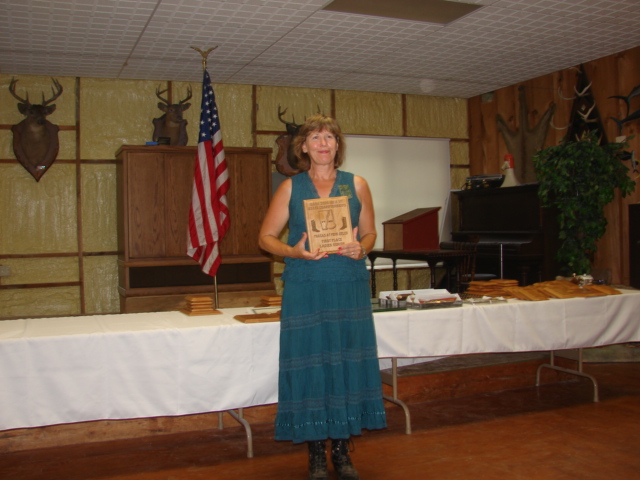 Ladies Senior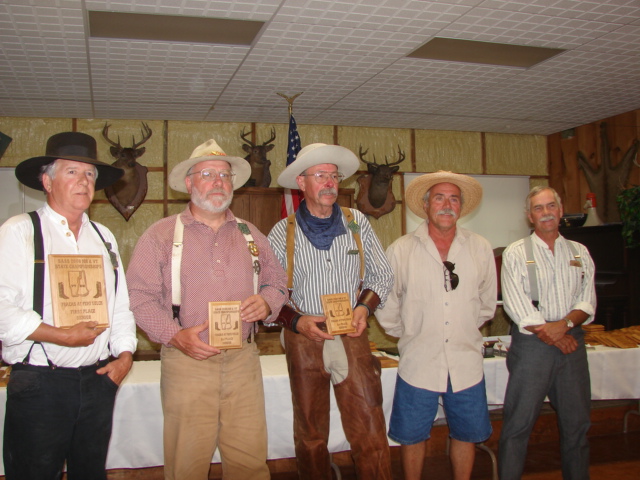 Seniors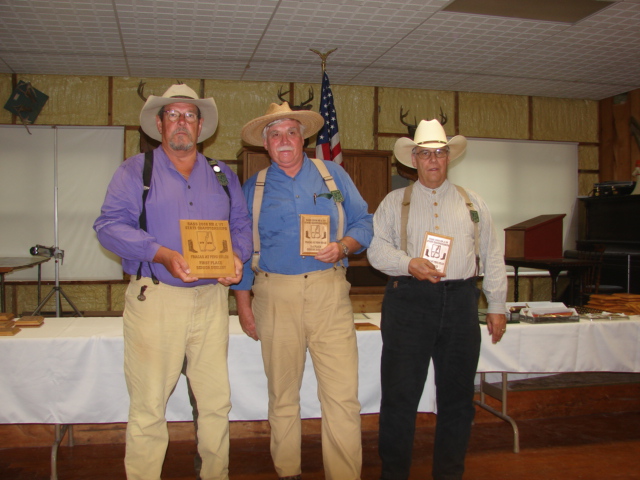 Senior Duelist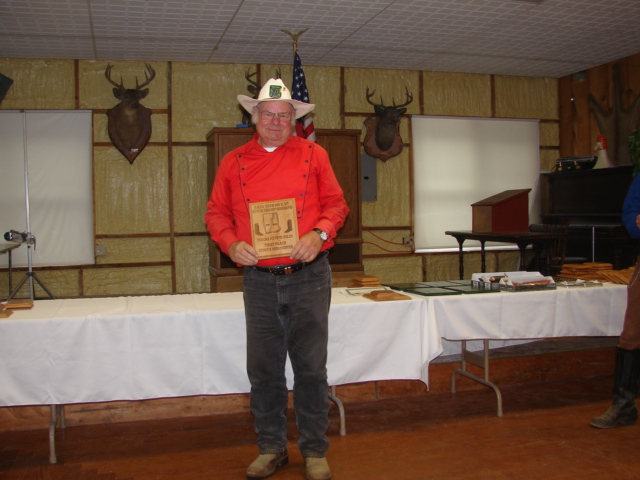 Senior Gunfighter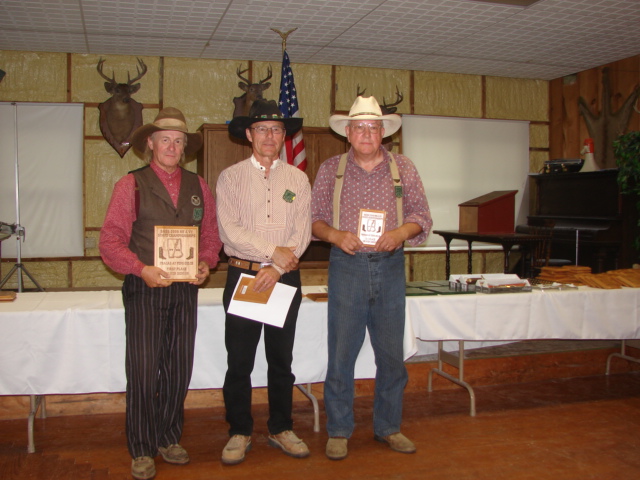 Silver Senior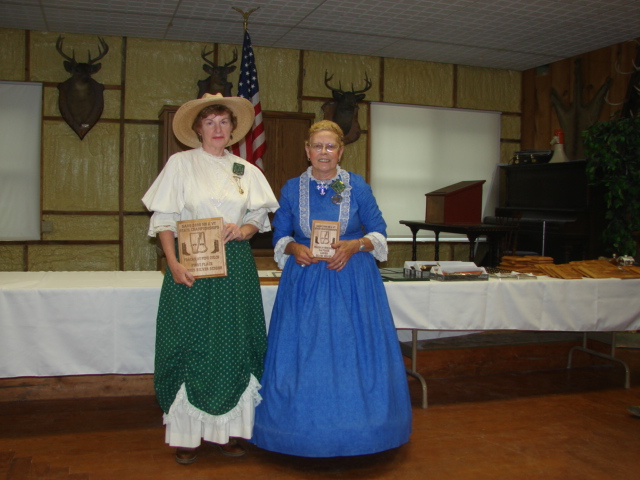 Ladies Silver Senior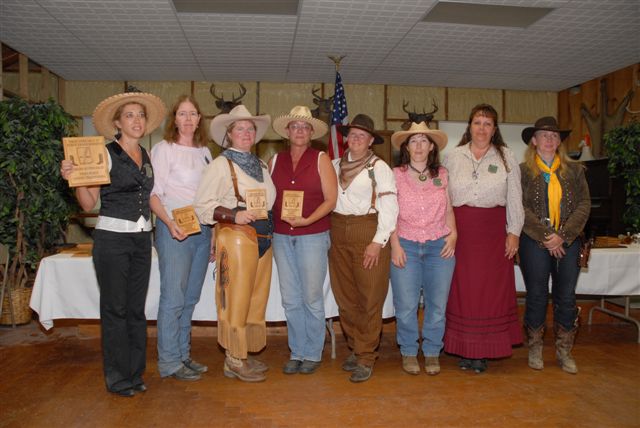 Ladies Traditional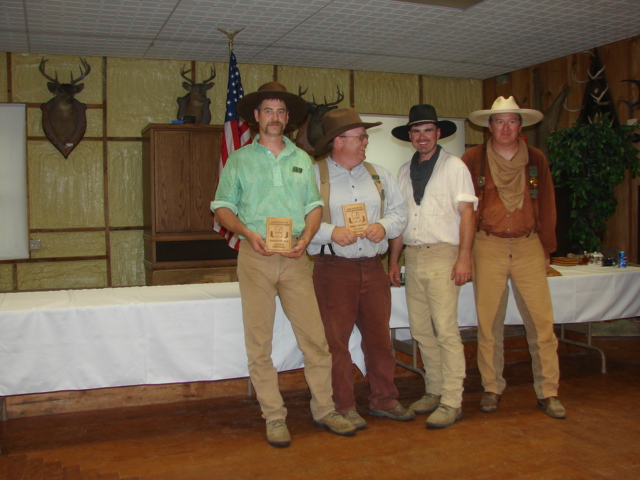 Traditional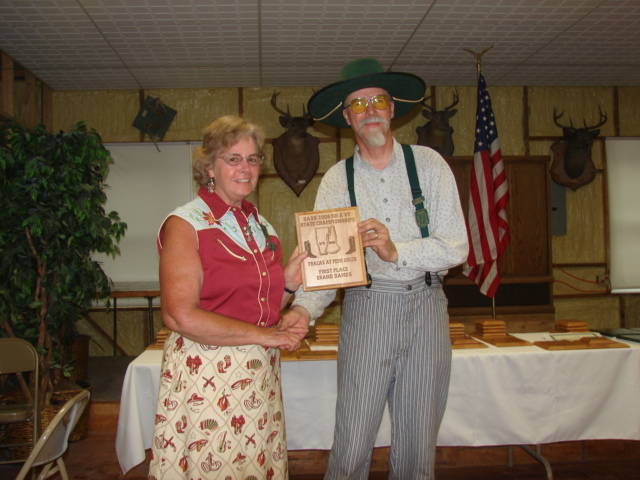 Grand Dame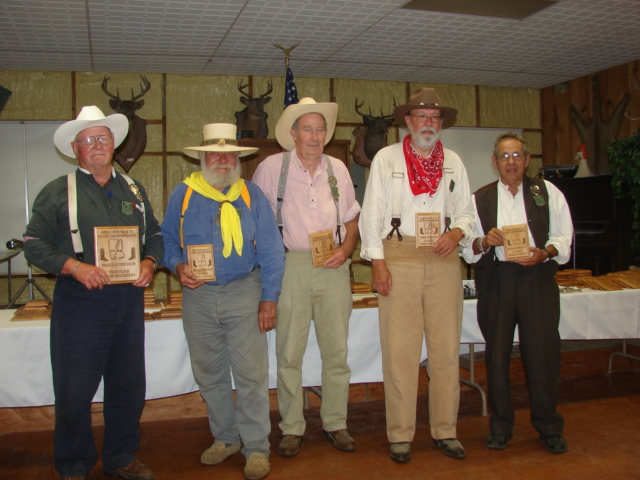 Elder Statesmen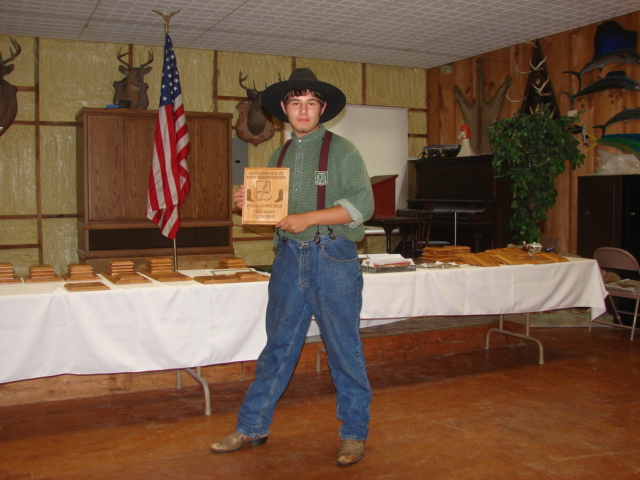 Young Guns Male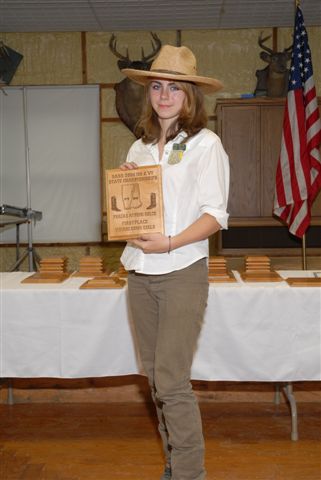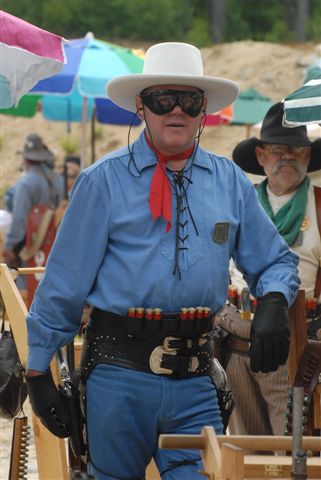 Young Guns - Female and ... Who is that masked man?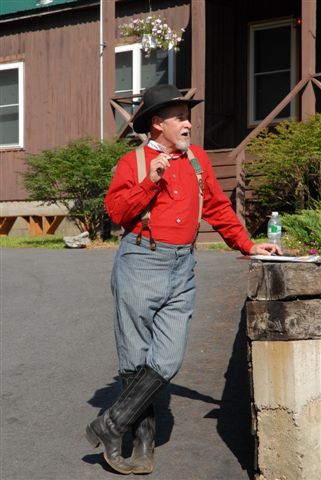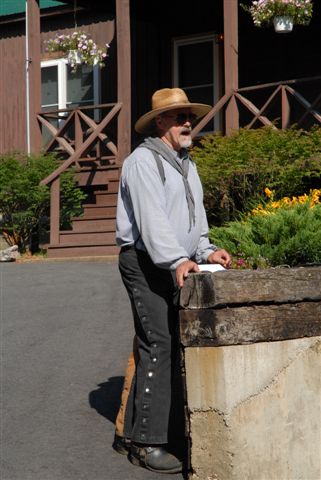 Laconia - Match Director and ... Capt Morgan Rum - Territorial Governor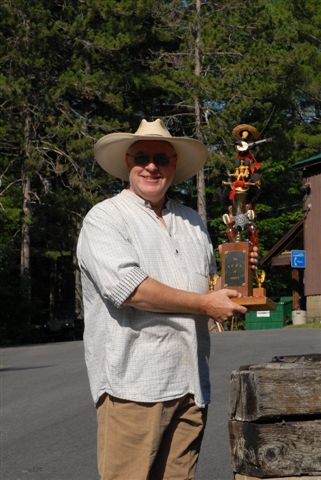 Piney Woods - newest member of the Secret Order of the Crow.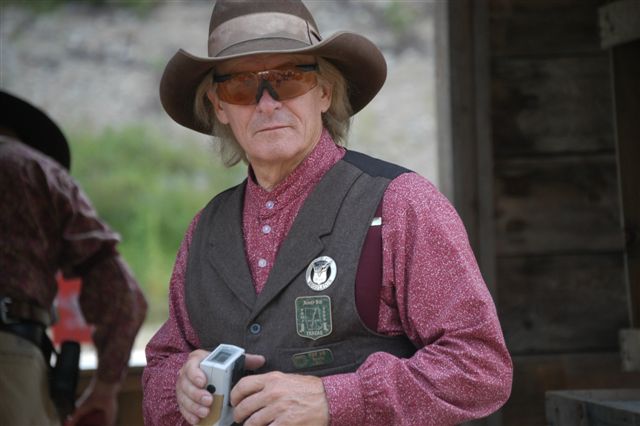 Rowdy Bill with timer.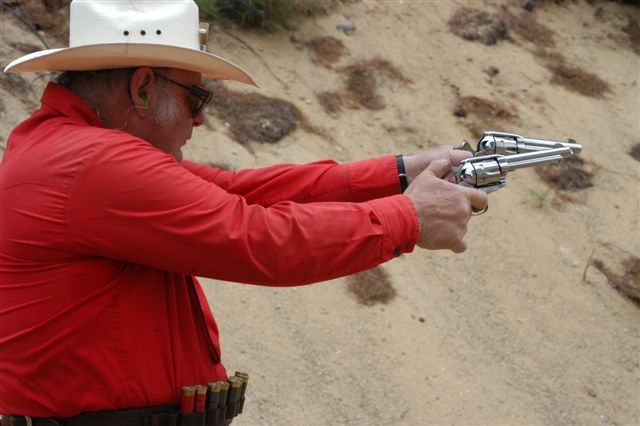 Single Action shooting Gunfighter.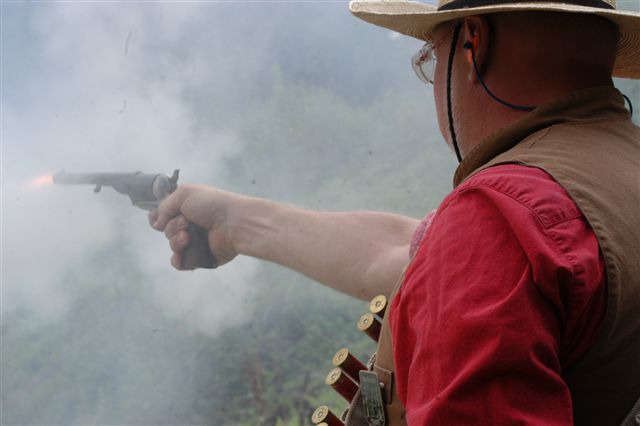 Martin Pauley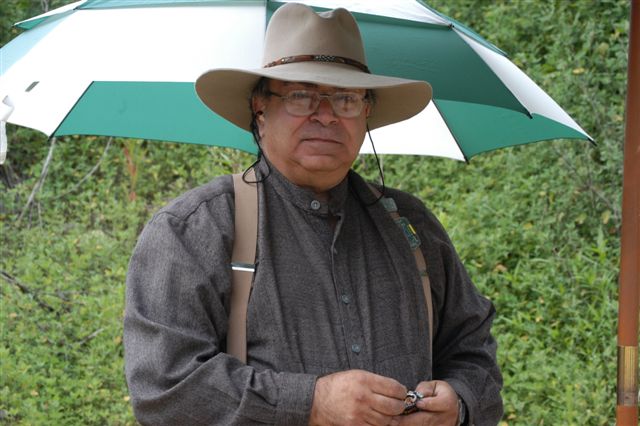 One Eyed Black Jack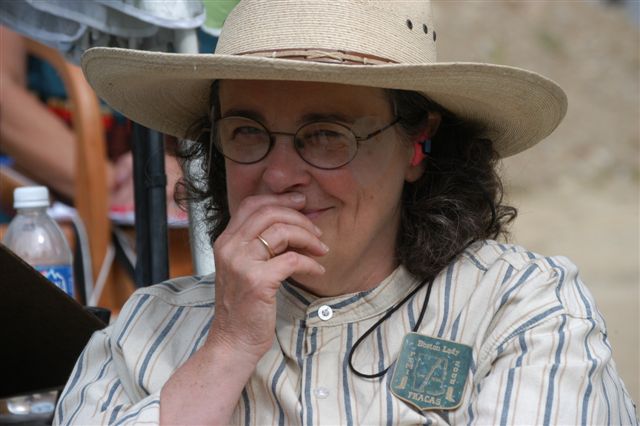 Boston Lady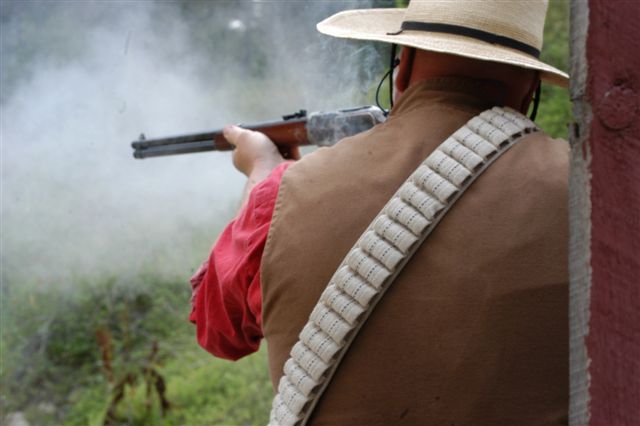 There's nothing like a black powder shooter ...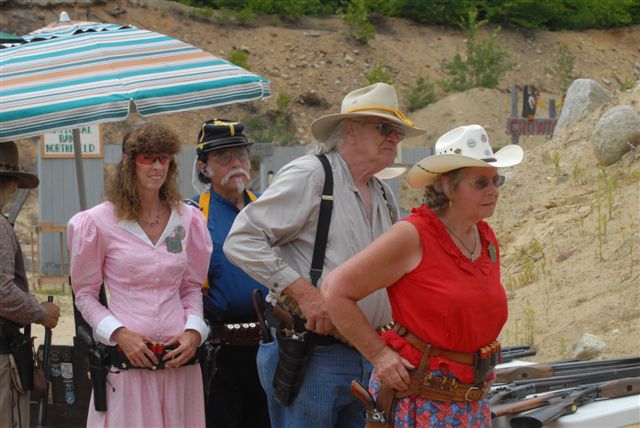 Loading table ...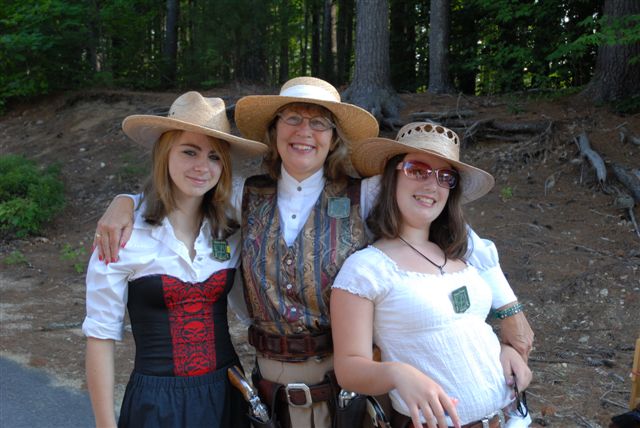 Trio of trouble?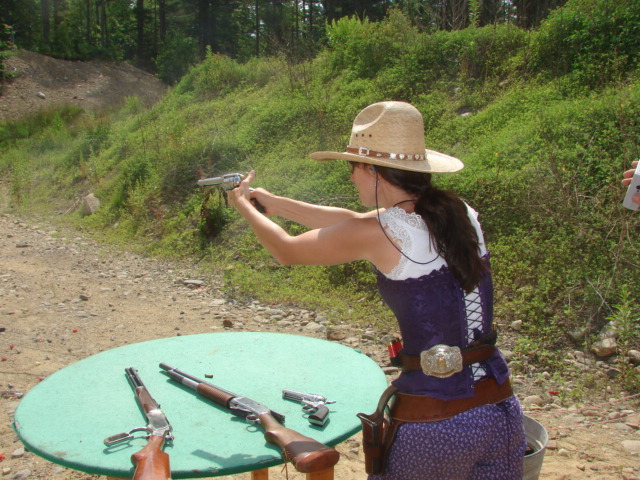 Appaloosa Amy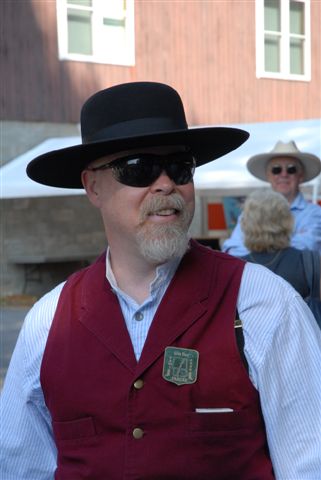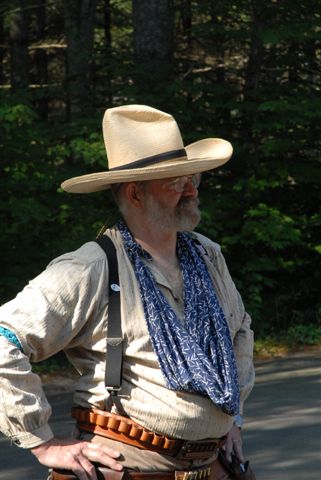 Iron Pony and ... Windjammer.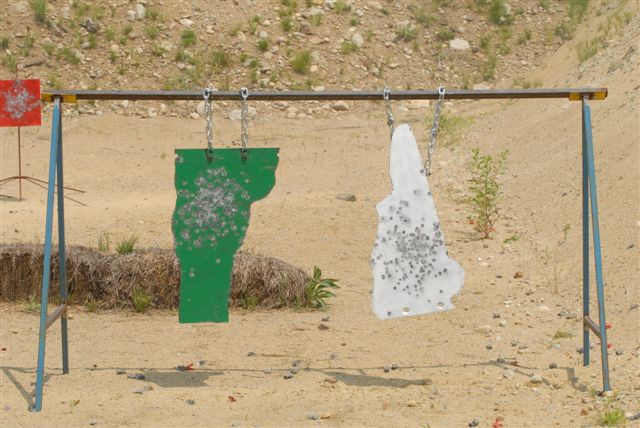 Pistol targets cut out in the shape of Vermont and New Hampshire.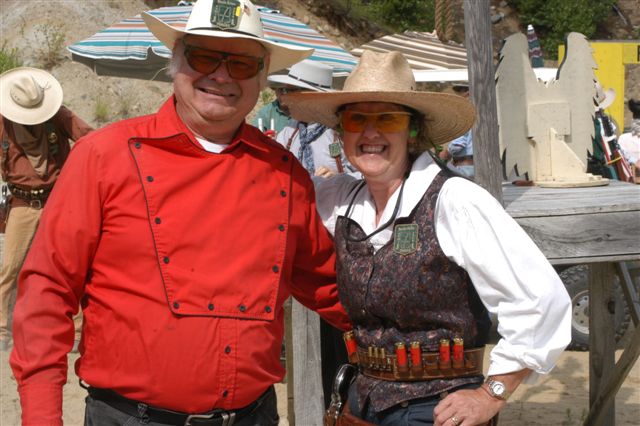 Single Action and Hawley McCoy - gunfighters!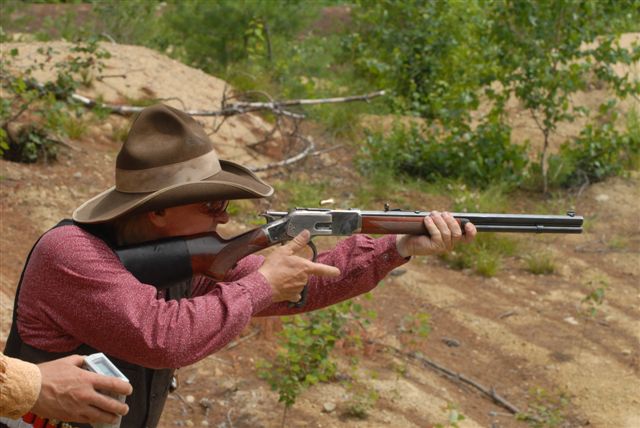 Rowdy Bill shooting rifle.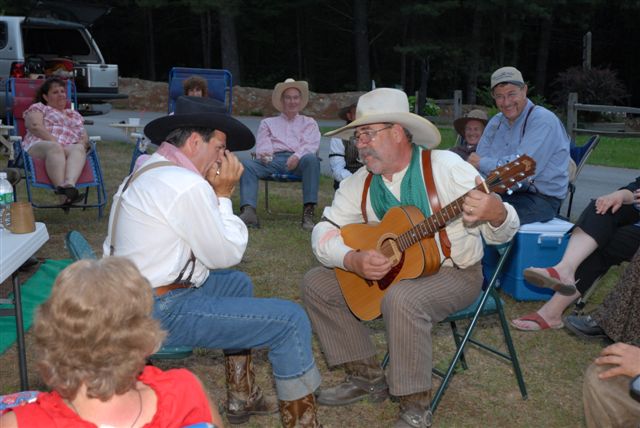 Music with Tom Paine and Pennsyltucky Slim.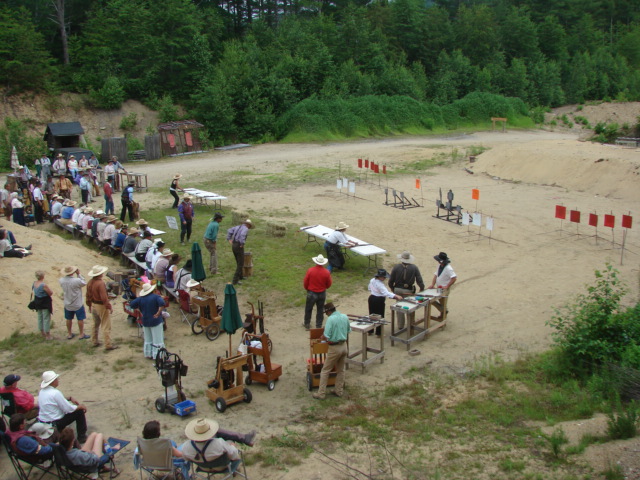 Cowboy Gunworks Top Gun Team Shootoff.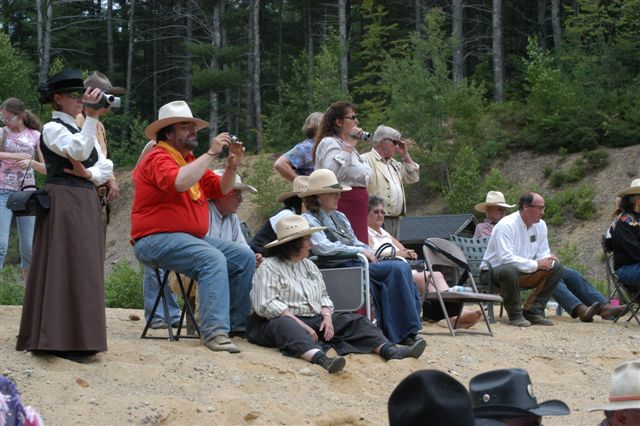 Watching the Cowboy Gunworks Top Gun Team Shootoff.

Birdie Cage and Six Gun Sable at the start of the final round.

Shaking hands and hugging after winning ...

---
|
Home
|
Shoots
|
Results
|
Lodging
|
Directions
|
Posse
|
Photos
|
TG Page
|
Links
|
---