Results
2017 SASS New Hampshire State Championship 'Fracas at Pemi Gulch'
July 7-8-9, 2017
Category Winners
B-Western
Six-Shot Steve
Ladies B-Western
Birdie Cage
Classic Cowboy
Sleepy Floyd
Duelist
Doc Possum
Ladies Duelist
Nanny Oakley
Frontiersman
Doc McCoy
Frontier Cartridge
Windjammer
Frontier Cartridge Duelist
Callous Clyde
Frontier Cartridge Gunfighter
Dead Head
Gunfighter
Chuck Would
Ladies Gunfighter
Emma Goodcook
Senior Duelist
Newt Ritter
Ladies Senior Duelist
Nantucket Dawn
Senior Gunfighter
Chelsea Kid
Young Guns Boy (14-17)
Davey the Kidd
Cowboy (18+)
Black Jack Daniels
Wrangler (36+)
Nutmeg Ryder
49'r (49+)
Splinter Bill
Ladies 49'r (49+)
Crystal Creek Chris
Senior (60+)
Tazzmainian Kid
Ladies Senior (60+)
Single Rose
Silver Senior (65+)
Tulsa Jack
Ladies Silver Senior (65+)
Grammie Phoenix
Elder Statesman (70+)
Pittsburg Mac
Cattle Baron (75+)
Bear Lee Tallable
Cattle Baroness (75+)
Crackshot Bev
Grand Patron (80+)
El Otro Doc
Grand Patroness (80+)
Bonnie Dee
Stage Winners
Stage
Winner
1
Tazzmainian Kid
2
Nutmeg Ryder
3
Rootin Tootin Tim
4
Splinter Bill
5
Rootin' Tootin' Tim
6
Nutmeg Ryder
7
Nutmeg Ryder
8
Crystal Creek Chris
9
Crystal Creek Chris
10
Nutmeg Ryder
Costume Contest
EVENT
MALE
FEMALE
Best Dressed Working Cowboy/Cowgirl
Nutmeg Ryder
Crackshot Bev
Young Gun
Davey the Kid
-
Classic Cowboy/Cowgirl
Rootin' Tootin' Tim
Elle Phant
B-Western
Six-Shot Steve
Crackshot Bev
Evening Wear
Doc McCoy
Grammie Phoenix
Best Dressed Couple
Crystal Creek Chris and Black Jack Daniels
Side Match Winners
EVENT
MALE
FEMALE
Warm-Up - Stage 1
Rootin' Tootin' Tim
Crystal Creek Chris
Warm-Up - Stage 2
Splinter Bill
Crystal Creek Chris
Warm-Up - Stage 3
Rootin' Tootin' Tim
Crystal Creek Chris
Plainsman Mini-Match Winner
Doc McCoy
-
Wild Bunch Modern Winner
Doc Savage
-
Wild Bunch Traditional Winner
Dead Head
-
Speed Pistol - Traditional
Nutmeg Ryder
Crystal Creek Chris
Speed Pistol - Gunfighter
Dead Head
Emma Goodcook
Speed Pistol - Duelist
-
Nantucket Dawn
Speed Rifle
One Eyed Black Jack
Crystal Creek Chris
Shotgun - Pump
Rootin' Tootin' Tim
Crystal Creek Chris
Shotgun - Double
Splinter Bill
-
Pocket Pistol - Accuracy
Doc Savage
-
Main Match Pistol - Accuracy
Black Jack Daniels
Crystal Creek Chris
Long Range Rifle - Single Shot
Deadly Doc
-
Long Range Rifle - Lever Action
Windjammer
-
Long Range Rifle - Lever Action - Pistol Caliber
Crystal Creek Chris
-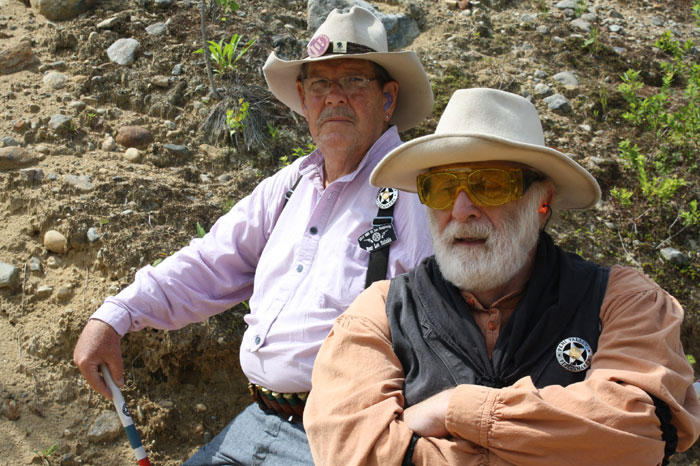 Bear Lee Tallable and Sleep Floyd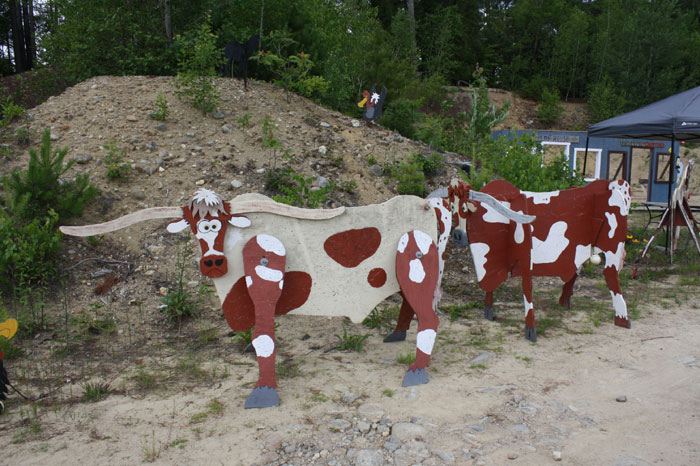 Cattle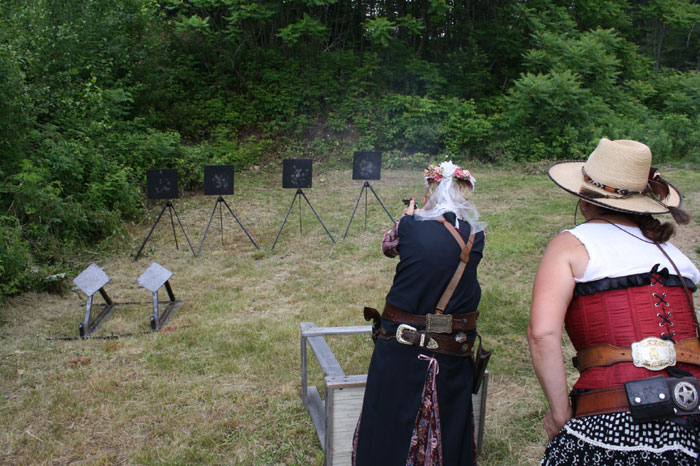 Crackshot Bev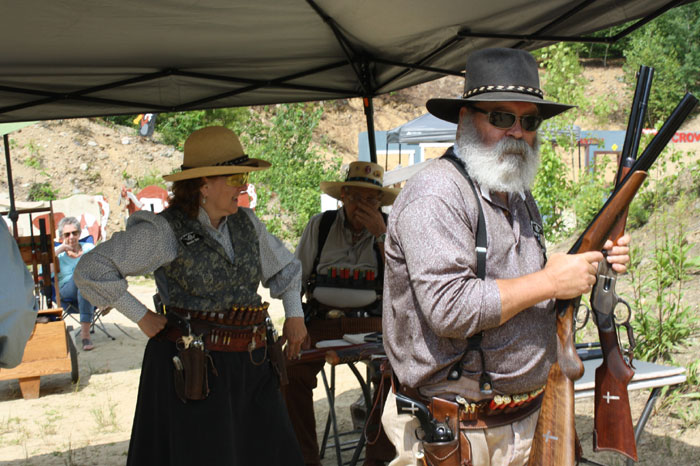 Loading Table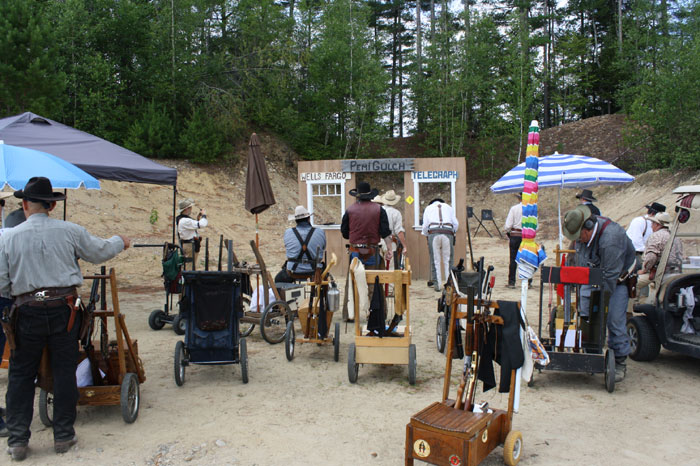 Stage 1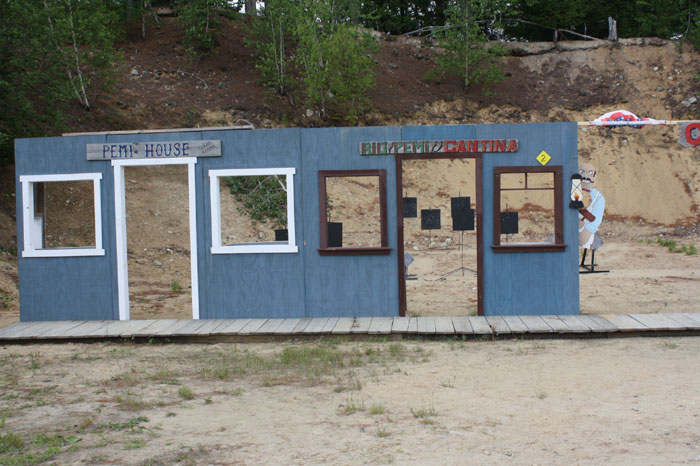 Stage 2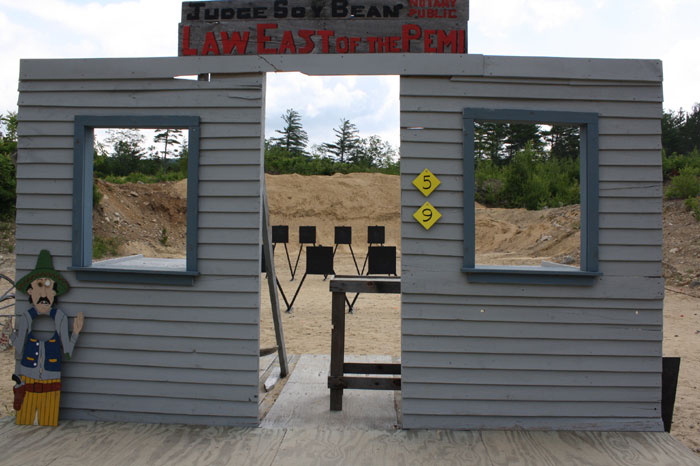 Stage 5 & 9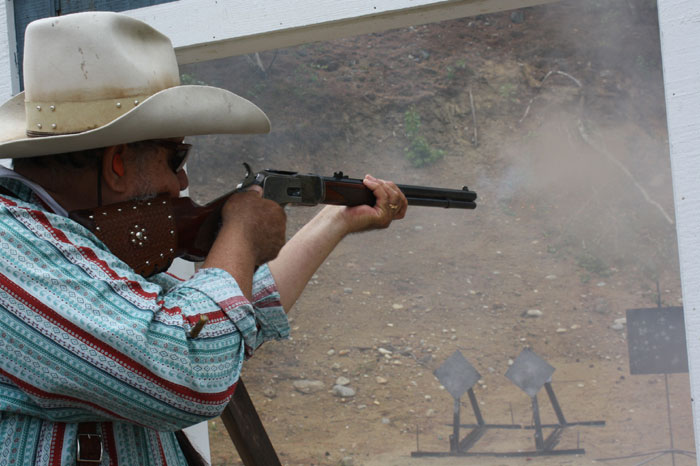 Wylie Harp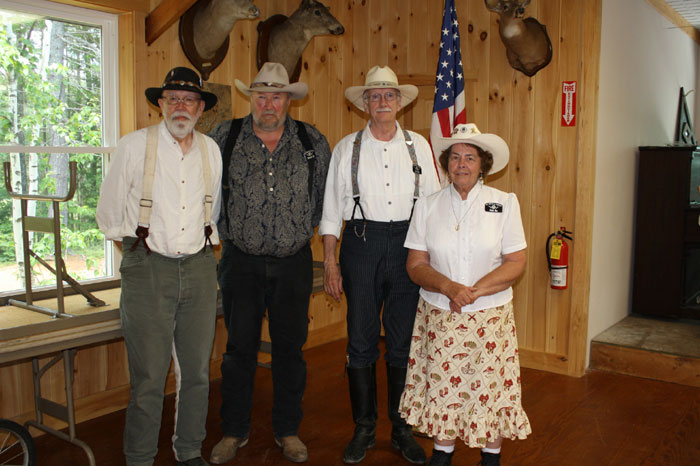 Clean Shooters: El Otro Doc, Tazzmainian Kid, Newt Ritter, Bonnie Dee.

Newest member of The Order of the Crow: Dakota Joe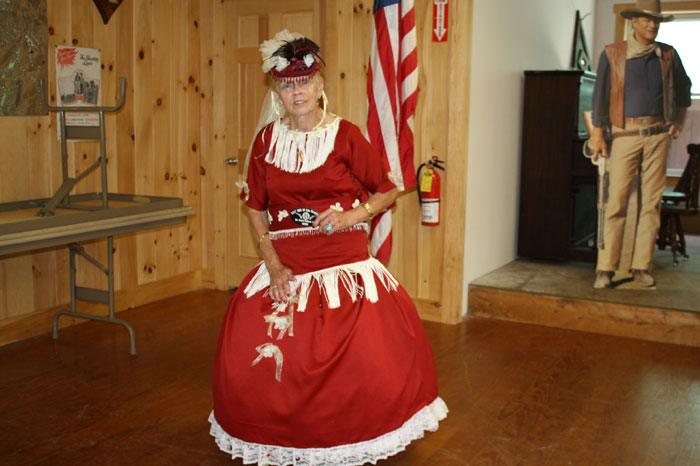 Crackshot Bev wins a Costume Award.

Davey the Kidd and Rootin' Tootin' Tim win Costume Awards.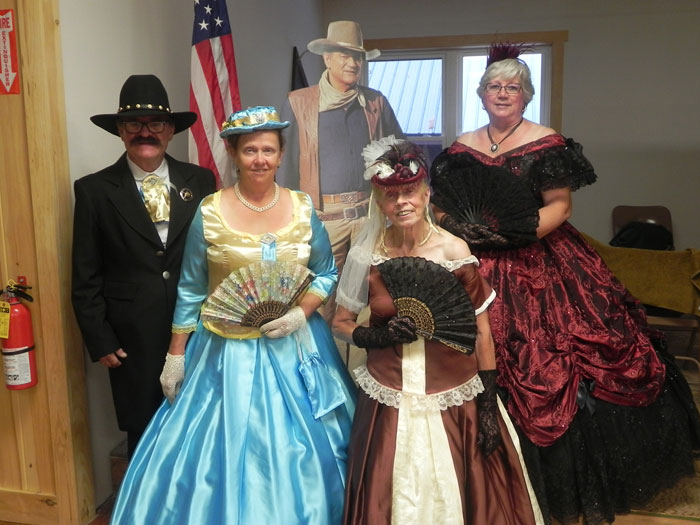 Saturday Night Costume Contest Winners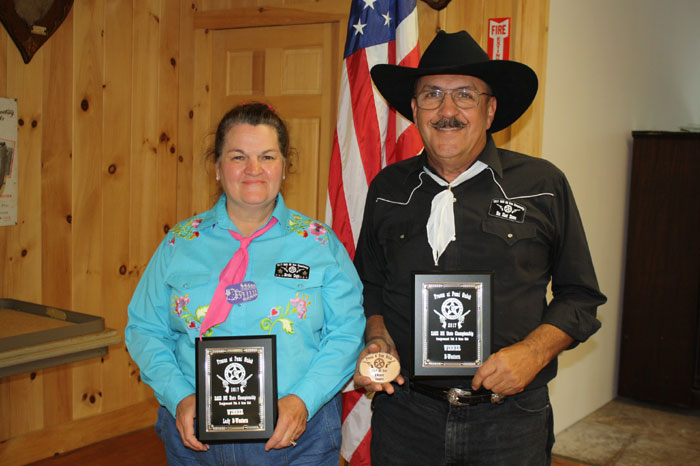 B-Western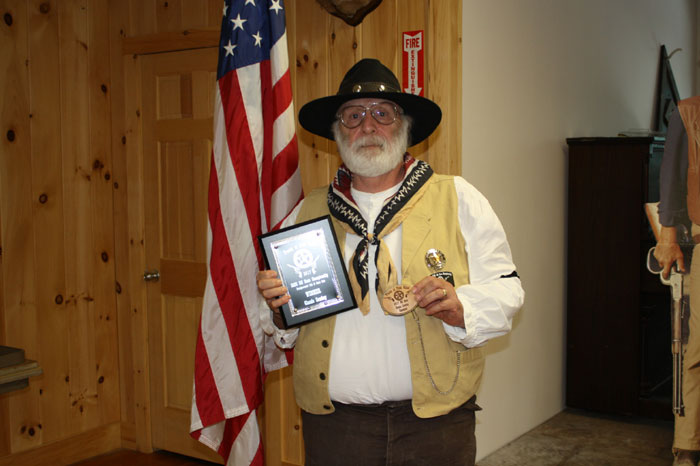 Classic Cowboy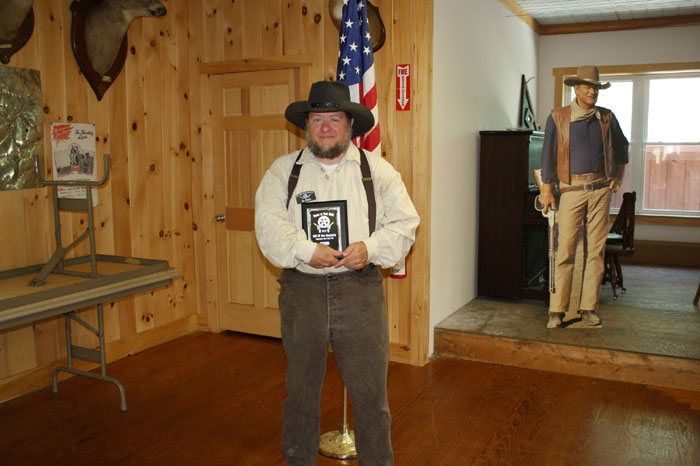 Duelist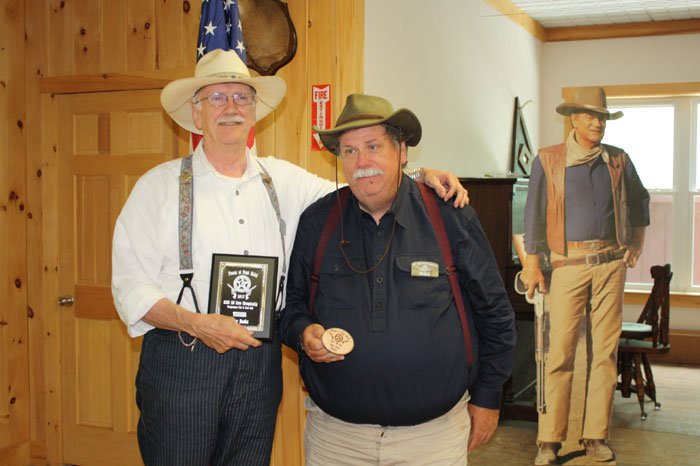 Senior Duelist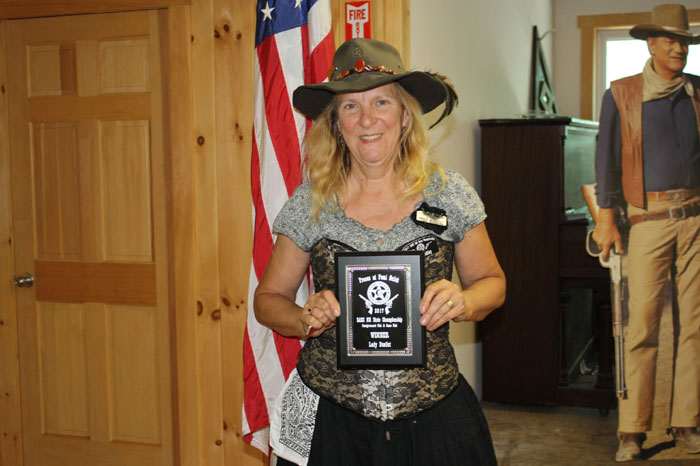 Ladies Duelist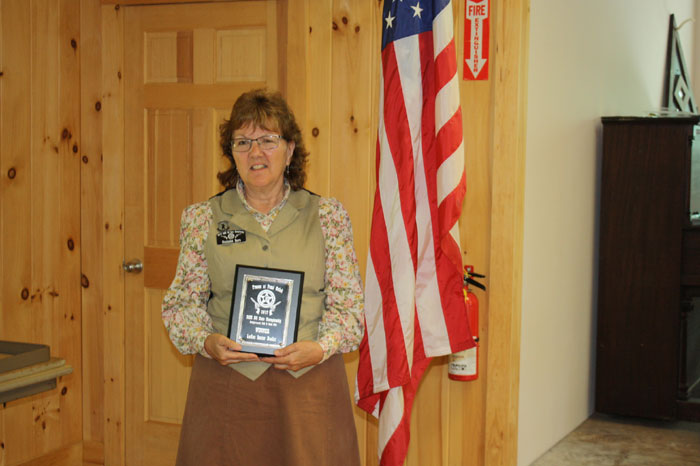 Ladies Senior Duelist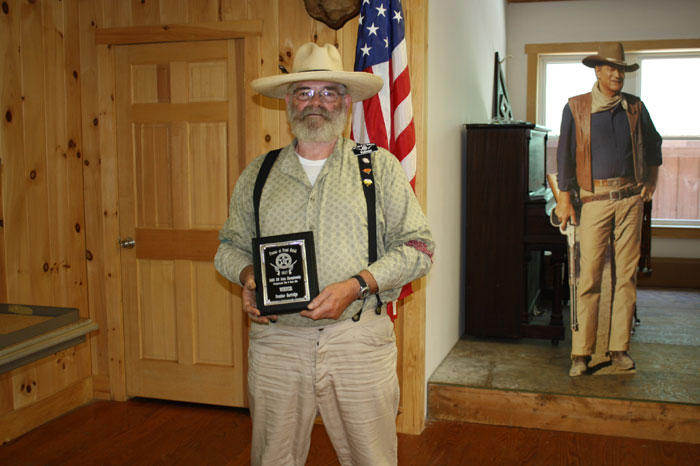 Frontier Cartridge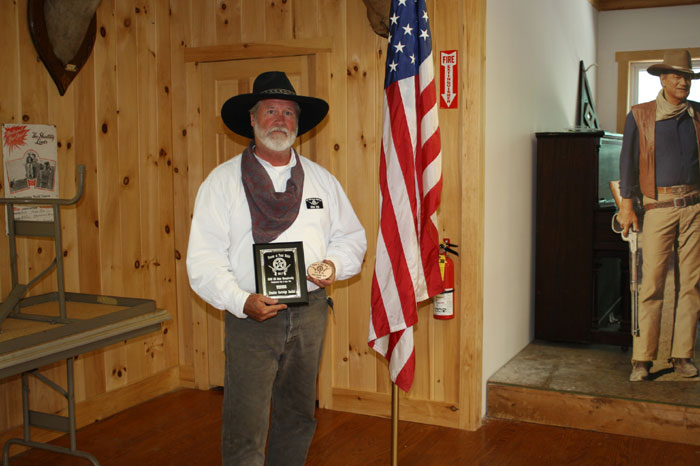 Frontier Cartridge Duelist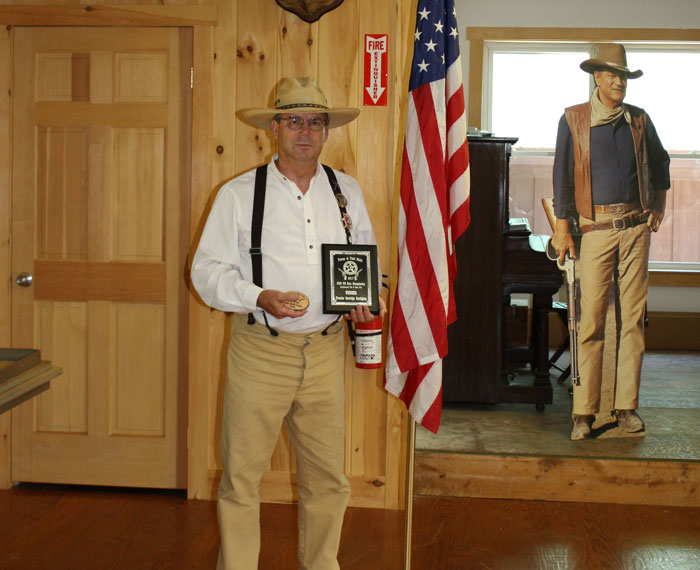 Frontier Cartridge Gunfighter

Frontiersman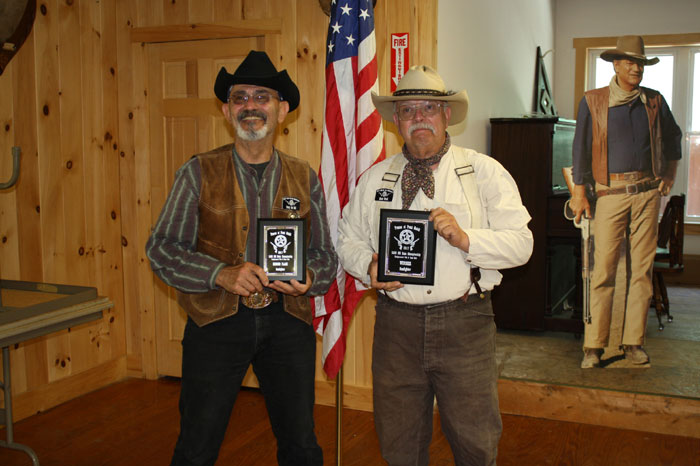 Gunfighter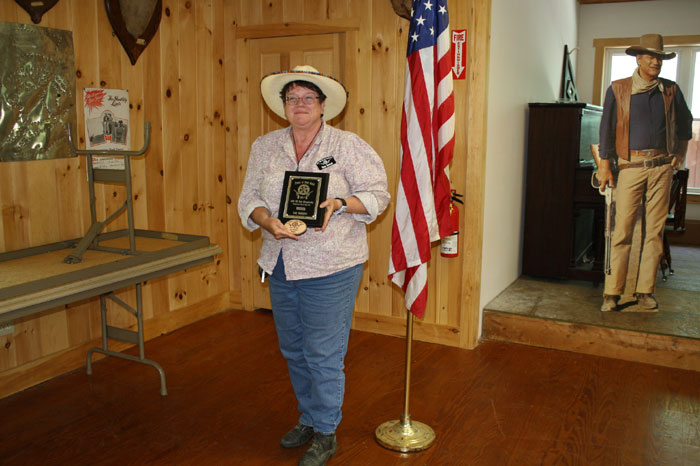 Ladies Gunfighter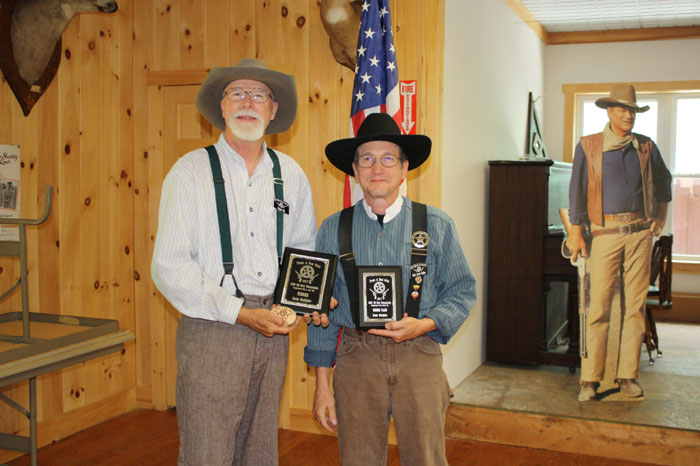 Senior Gunfighter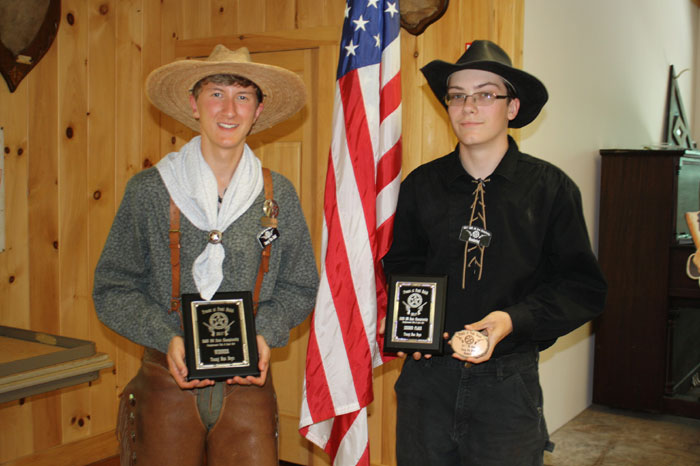 Young Guns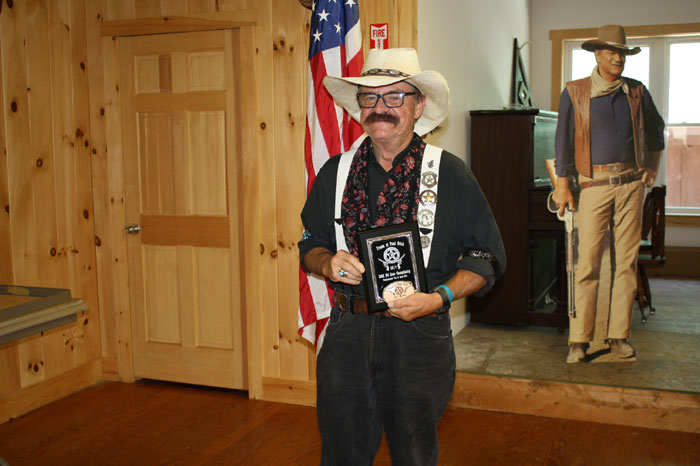 Cowboy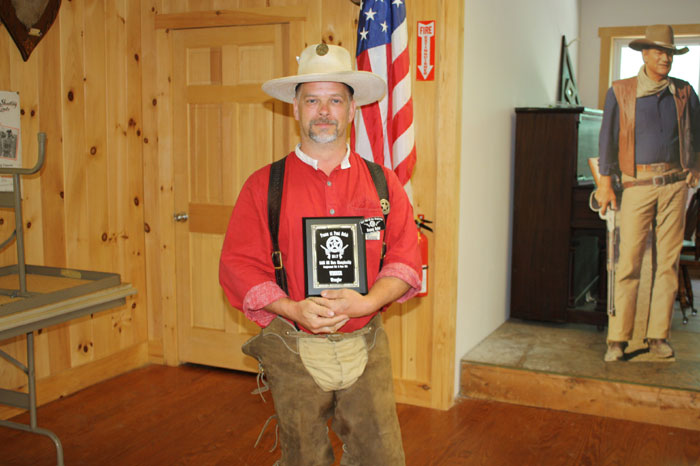 Wrangler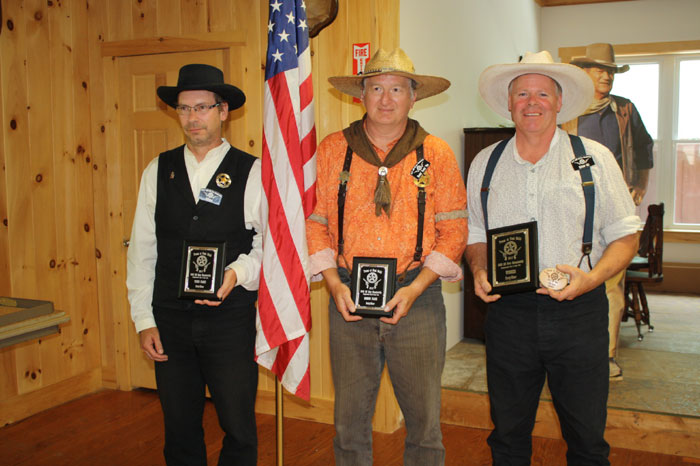 49'er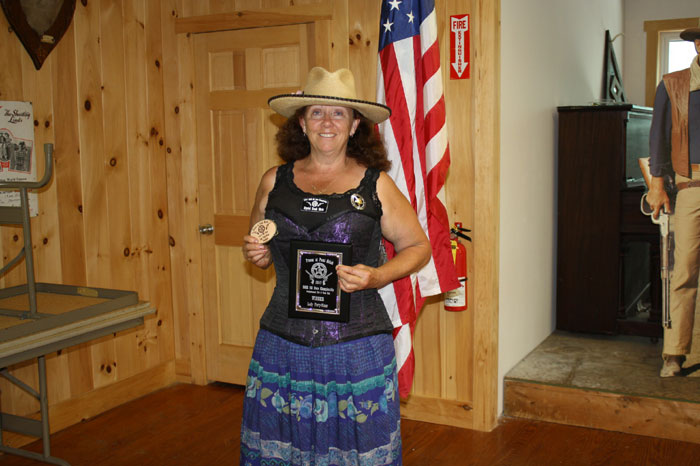 Ladies 49'er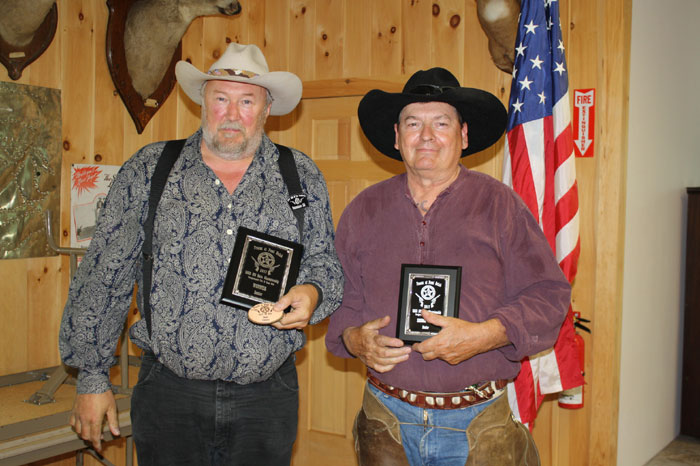 Senior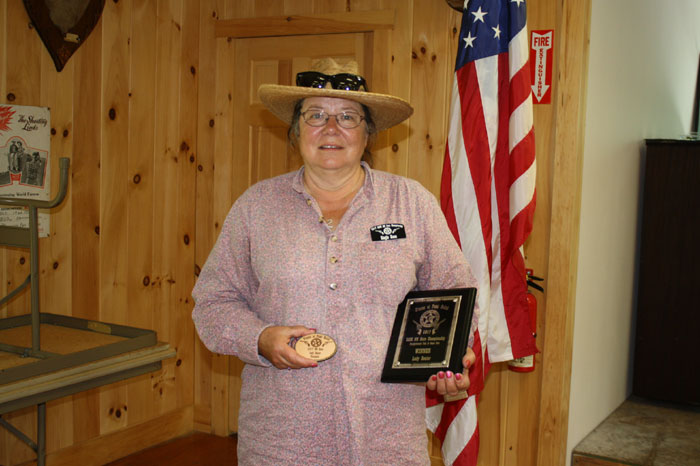 Ladies Senior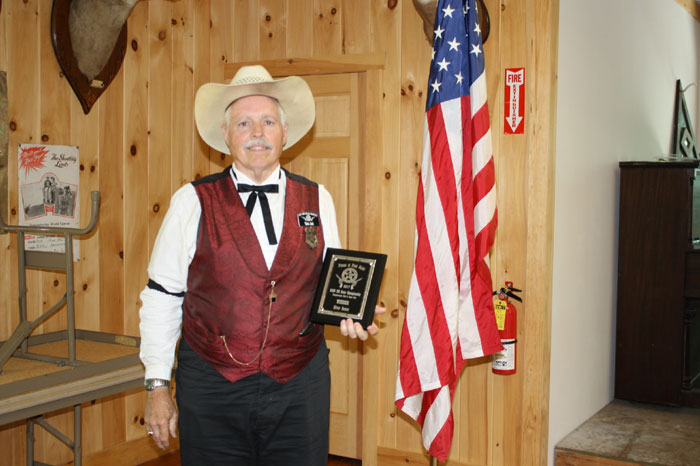 Silver Senior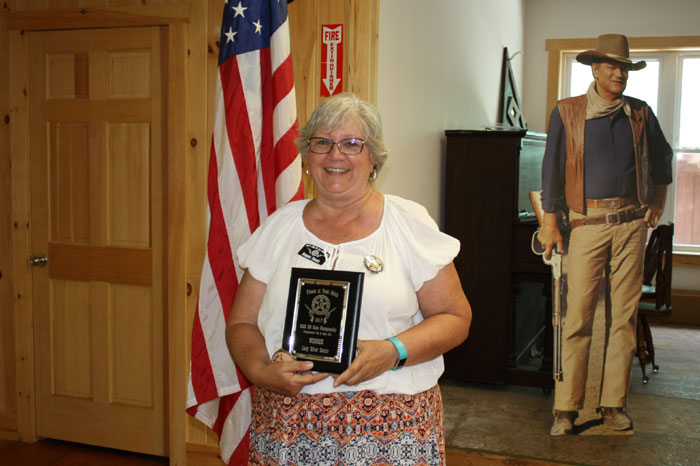 Ladies Silver Senior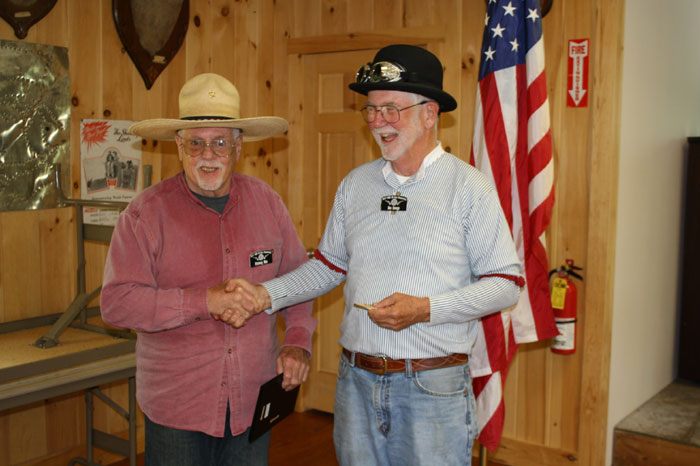 Elder Stateman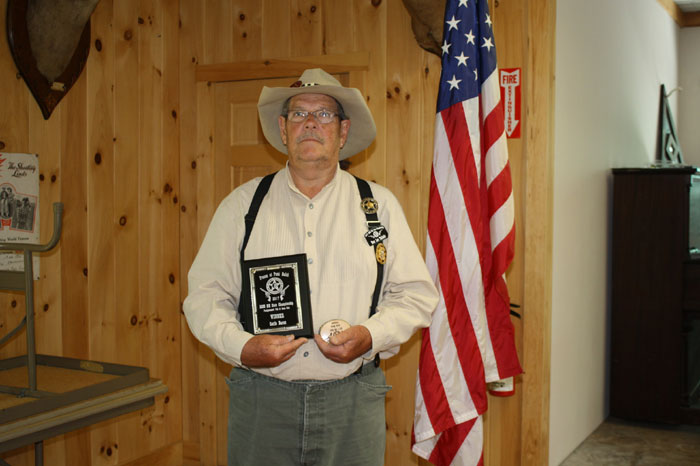 Cattle Baron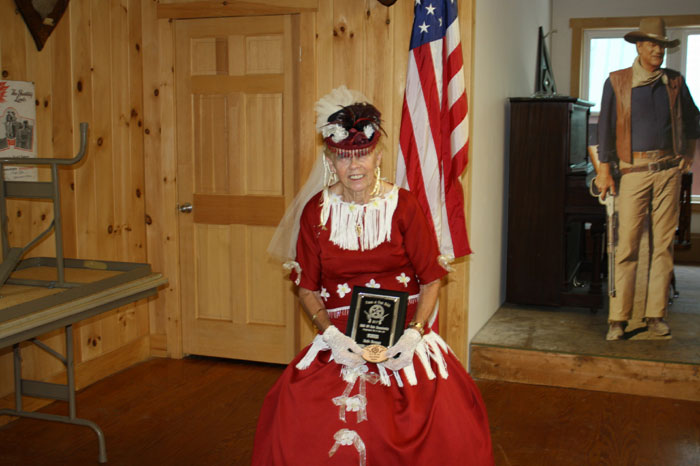 Cattle Baroness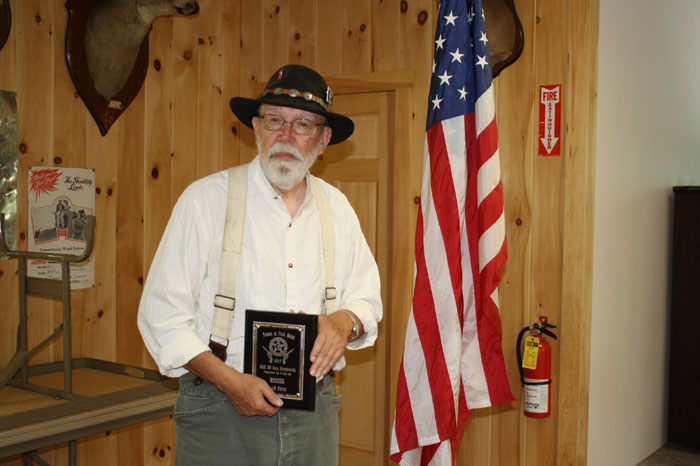 Grand Patron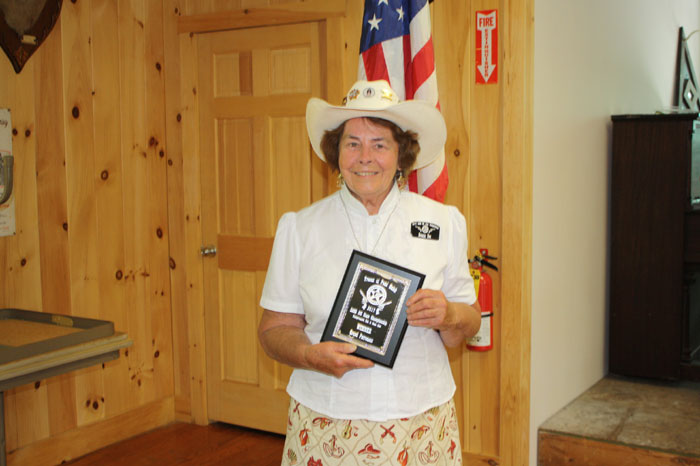 Grand Patroness

More to come ...

---

Pemi Valley Peacemakers
Joe Morris aka 'Dakota Joe'
5 Meadow Way
Thornton, NH 03285
Phone: 603-620-5001 cell
Email: dakota814@msn.com
Designed by Dead Head, Webmaster