The
2006 SASS New Hampshire and Vermont State Championships
were held July 7-9th (Friday-Sunday) at the Pemigewasset Valley Fish & Game Club, Inc., Holderness, NH. There were 140 shooters with beautiful weather.
2006 SASS NH State Men's Champion: Jimmy Spurs
2006 SASS NH State Ladies Champion: Pistol Packin' Punky
2006 SASS VT State Men's Champion: Dirty Dan
2006 SASS VT State Women's Champion: Half-A-Hand Henri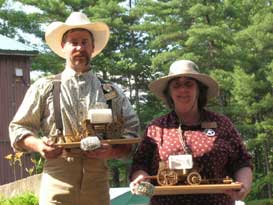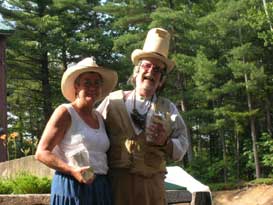 Jimmy Spurs and Pistol Packin Punky from NH and Half-A-Hand Henri and Dirty Dan from VT.
Category Winners:
Traditional: Jimmy Spurs
49er: Brett Cantrell
B-Western: Calvary Kid
Classic Cowboy: Just Plain Larry
Duelist: Kidd Thunder
Frontiersman: Yankee
Frontier Cartridge: Windjammer
Frontier Cartridge Duelist: Gun E. Bear
Frontier Cartridge Gunfighter: Dead Head
Gunfighter: Half-A-Hand Henri
Modern: Chuckaroo
Senior: Rowdy Bill
Senior Duelist: Bear Lee Tallable
Elder Statesman: Dirty Dan
Ladies Traditional: Ida-Mae Holliday
Ladies 49er: English Bev
Ladies B-Western: Birdie Cage
Ladies Duelist: Nantucket Dawn
Ladies Frontier Cartridge: Miss Delaney Belle
Ladies Frontier Cartridge Duelist: Purple Sage Lady
Ladies Modern: Binky The Kid
Senior Ladies: May Rein
Grand Dame: Bonnie Dee
Junior Male: Alzada Kid
Junior Female: Killer Bunny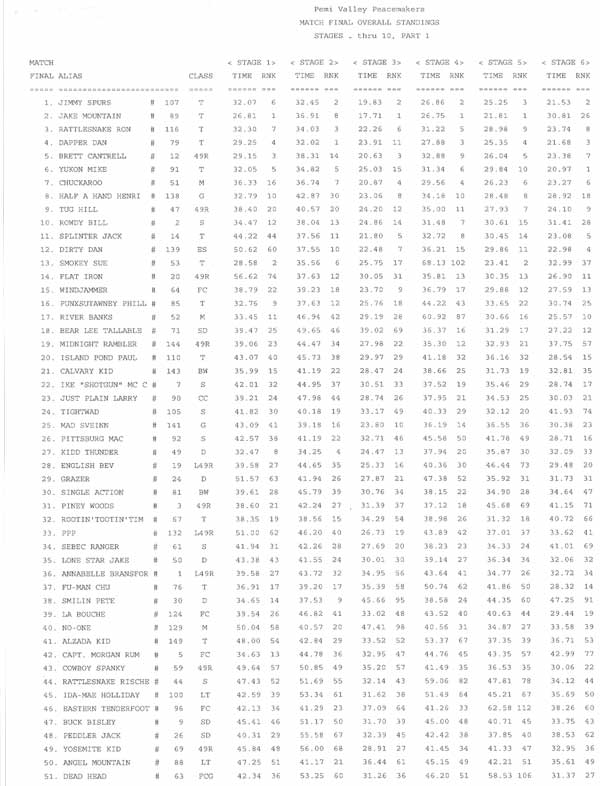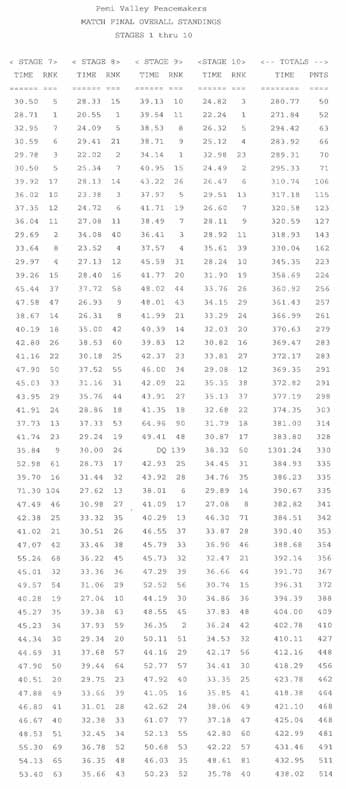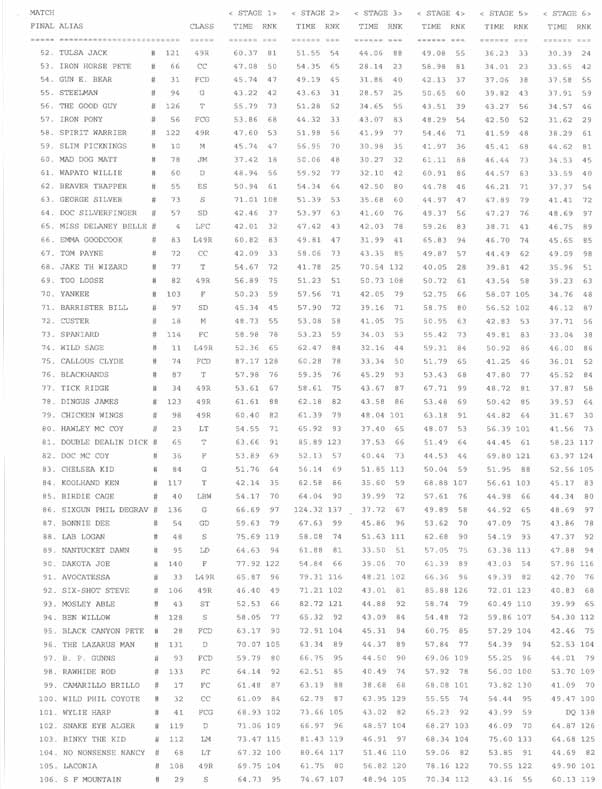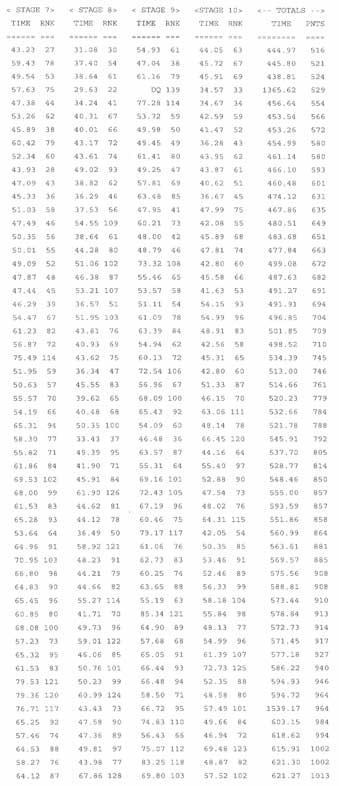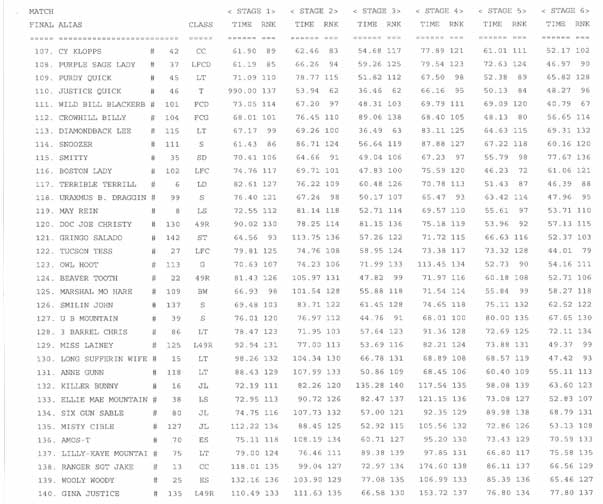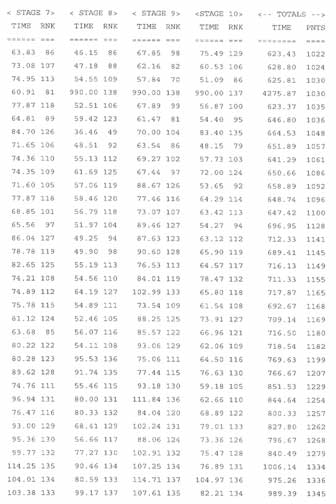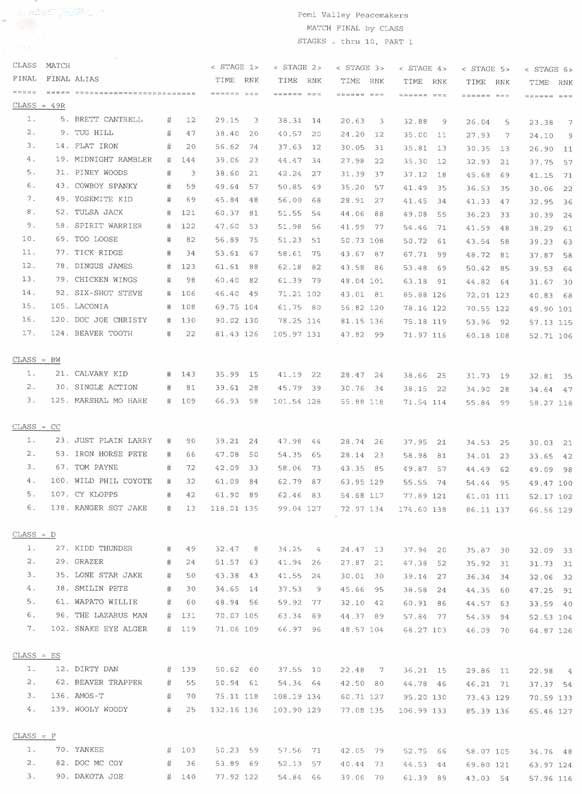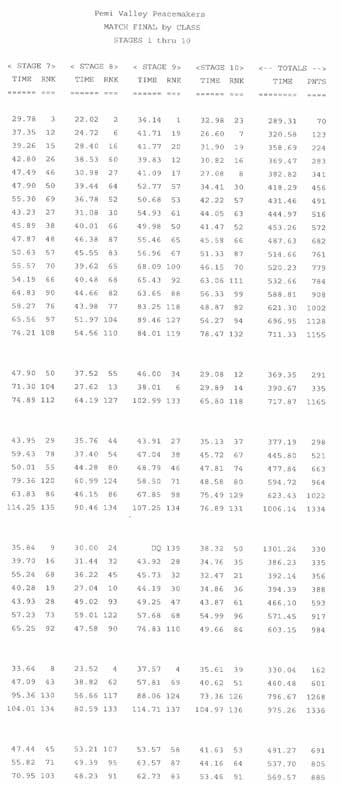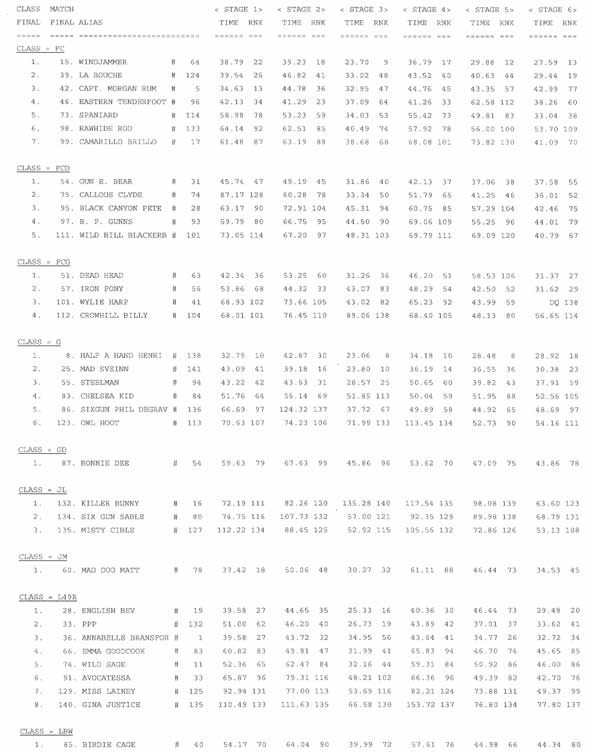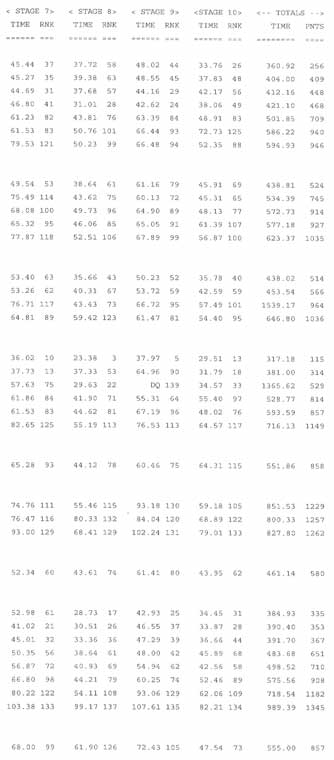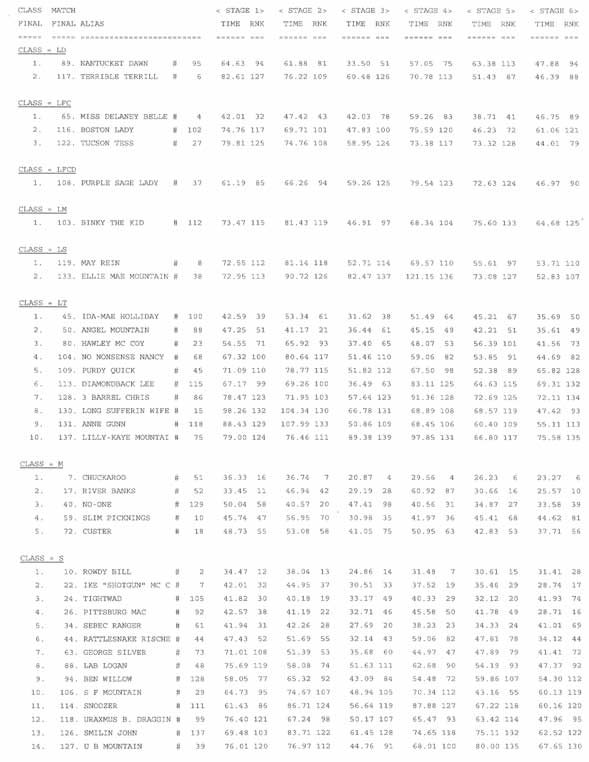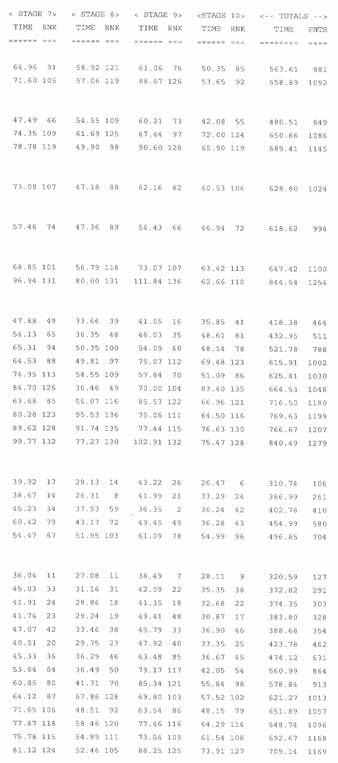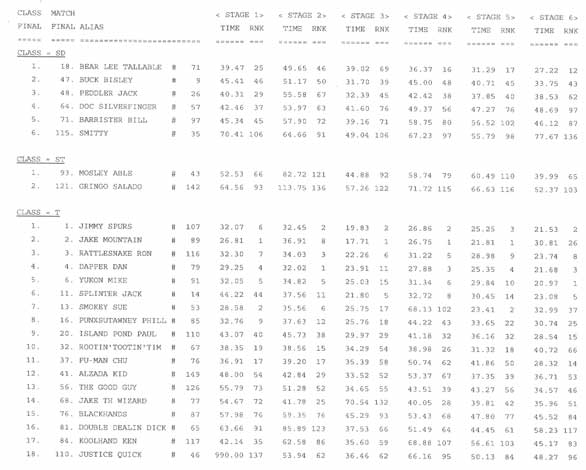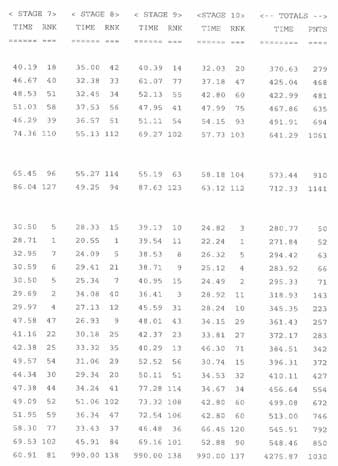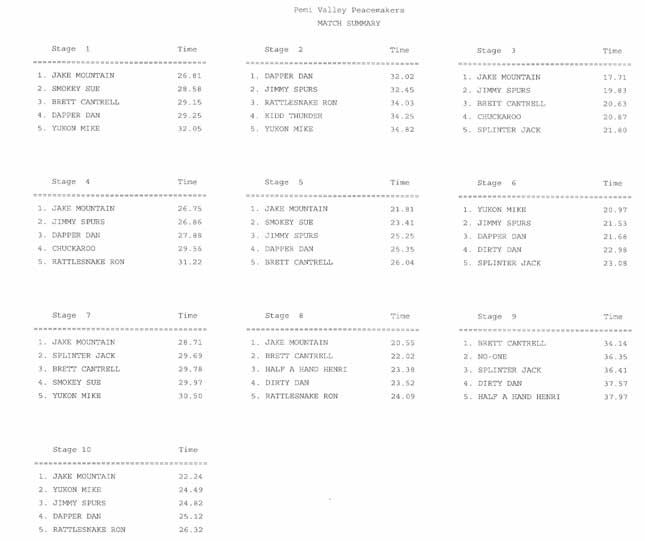 Photos from the 2006 SASS NH/VT State Championships? Click here.

---
|
Home
|
Shoots
|
Results
|
Lodging
|
Directions
|
Posse
|
Photos
|
TG Page
|
Links
|
---